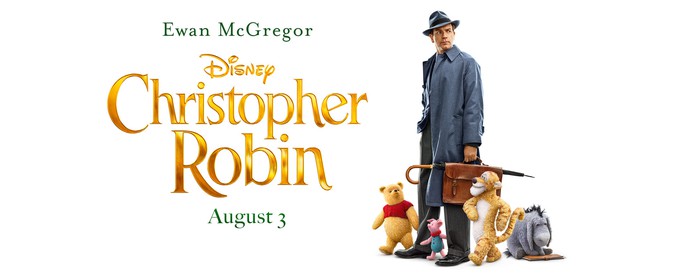 Hola Dannie aqui,
Today brings us a sneak peek and a featurette for the film "Christopher Robin" and boy oh boy they are as sweet as honey, as emotional as Eeyore, as fun as Tigger, and as adorable as Piglet! First up we have the sneak peek, that supplies us with a further look into the film and it is just so beautiful. Here check it out!

Next, we have the featurette, where we hear from Ewan McGregor ("Trainspotting" 1 & 2, "Moulin Rouge!," "Star Wars" episodes 1, 2, & 3, as well as "Big Fish") who plays Christopher Robin all grown up. We also hear from actress Hayley Atwell ("Captain America: The First Avenger," "Captain America: The Winter Soldier," "Avengers: Age of Ultron," "Ant-Man," and T.V.'s "Agent Carter") who plays Evelyn Robin, Christopher Robin's wife. However, what excites me the most is that we hear from the legendary Disney music man Richard M. Sherman. Sherman has an eloquent history of composing music with over 200 credits on IMDB some of his best-known contributions to cinema, television, and our childhoods are- "The Sword in the Stone," "Mary Poppins," "Winnie the Pooh and the Honey Tree," "The Jungle Book," "Walt Disneys Wonderful World of Color," "Chitty Chitty Bang Bang," "Winnie the Pooh and the Blustery Day," "The Aristocats," "Bedknobs and Broomsticks," "Snoopy Come Home," and so many more. The man has been working since 1956 and was born in 1928. Sherman is a living legend, and I am very excited to see and hear him in this featurette. Long live Richard M. Sherman! Cheers to 62 years of magical music!
Here is the featurette!
"Christopher Robin" is directed by Marc Forster who brought us "Finding Neverland," "Monsters Ball," "Stranger than Fiction," and "Quantum of Solace."
Pooh and friends will be hitting screens in "Christopher Robin" on August 3rd of this year, I foresee this being a beautiful box office hit that families will hopefully love. What do all of you out there in Geeklandia think? Is this on your list to see with y'all's family? It is definitely on my list of films to catch in August, I love the look of the characters and look forward to joining Pooh on another adventure!
Here is a picture of the real Christopher Robin (Milne) and Pooh bear. Christopher Robin Milnes was the son of A. A. Milne Pooh's creator.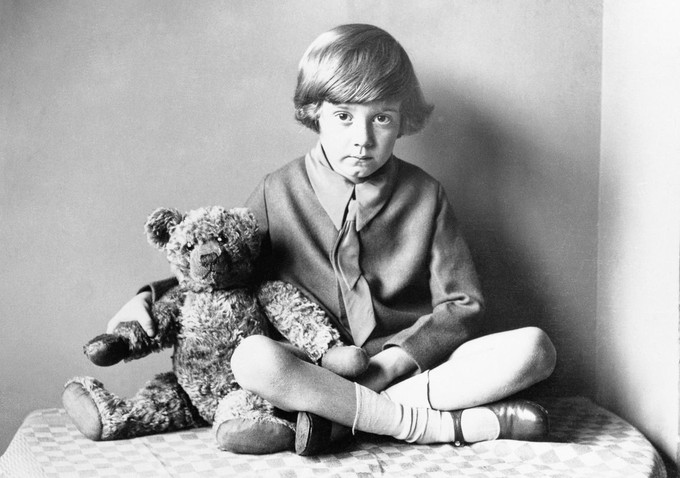 Stay Strong, Live Good, Love Movies!
Dannie aka Pekosa Peligrosa