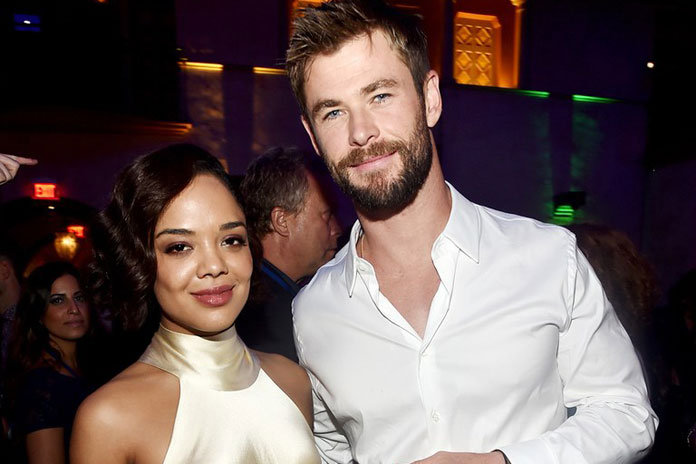 Afternoon, geeks!
What excellent news! The new MEN IN BLACK Spinoff starring Chris Hemsworth and Tessa Thompson has begun filming! We've seen these two team up before in THOR: RAGNAROK. Tessa Thompson recently blew our minds in SORRY TO BOTHER YOU.
Hemsworth and Thompson are portraying new agents for the UK branch of alien immigration and enforcement agency. Liam Neeson is their boss, and Kumail Nanjiani is their alien parter.
Some photos of Chris Hemsworth suited up for alien buttkicking action was posted on his Brazilian twitter account. That's a weird thing to say.
????️ Primeiras imagens do Chris no set do reboot de "MIB".#ChrisHemsworth pic.twitter.com/AbMwDuHPck

— Chris Hemsworth Brasil ???????? (@ChrisHBrasil) July 8, 2018
I'm super ready to see more Men in Black weirdness. Are you guys? We should be seeing it sometime next Summer in 2019!
~Big Eyes