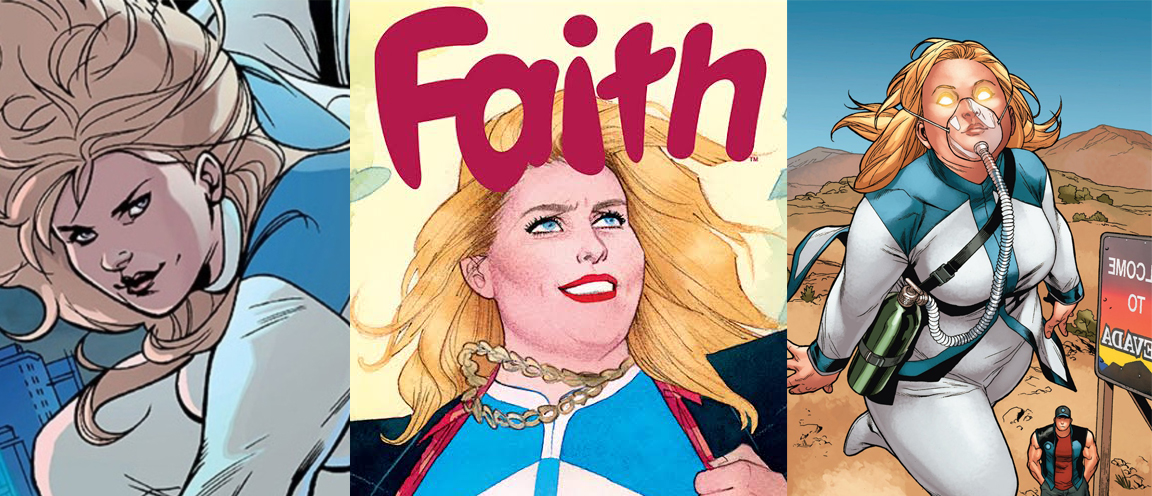 Hey folks, some news on the Superhero front that Sony Pictures has hired "American Gods" screenwriter Maria Melnick for FAITH, an adaptation of the plus-sized Valiant superheroine.
This is now the third Valiant Comic book that Sony is working to adapt (Bloodshot and Harbinger are already in the works). Is Sony working to build a non-Marvel continuity? No word on whether or not these series will share continuity and characters.
In a way, I'm a bit disappointed that FAITH won't be a television series. What makes Faith stand out (other than her being an inclusion icon) is her positivity, sweetness and geeky love of being a superhero. It's a shame that her story will wrap up in a two-hour film instead of a season of stories set in her world. Here's hoping Faith will show up in Bloodshot and Harbinger, to lighten the mood.
Read Deadline Hollywood's story here!
-- Precious Roy