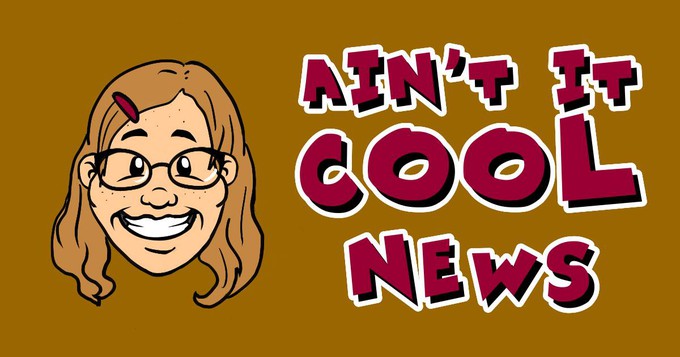 Hola Dannie aqui,
Just wanted to let everyone know that we finally updated our contact page. Now you have all the current writers contacts and can read about who these goofy geeks and geekettes are. I know I have taken forever to get this changed, more changes are coming to AICN as we learn, grow and evolve as a site and community.
I am writing this announcement to inform readers, but also so you all can give us feedback. What would y'all out there in Geeklandia want to see change? We are working on some animations for the top corner, and then there's the "Harry head." Please bear with us as the site goes through some growing pains and feel free to give us constructive/destructive criticisms, we will definitely take them into consideration.
"Why is Harry still listed on the contact page?!?!?!"------ He founded this site, and I refuse to erase that fact, I cant delete it, and I believe it is an integral part of the history of the site. Harry is not running the site, he is not making any money from the site; his only involvement is that of an advisor to AICN. He is not in control, I run this site alongside the other writers.
It is a group effort, we are all learning, and we each have our visions for what the site will become we will make these decisions as a group. We are a team of film buffs doing this for the love of cinema and the community that surrounds this art form. I am so incredibly grateful to my team members they are stellar human beings, and I would like to take this opportunity to thank them all for their hard work, support and friendship. They jumped on board the site out of pure love, during a devastating time and I could not do this without them. Really AICNer's I love each of you to the moon and back for frankly having my back. Also, I would like to commend their bravery, talkbacks can be brutal, and at times idiotic, it takes courage to put yourself on a stage when you know the faceless crowd has tons of rotten fruit to throw, and a digital stake to burn you on! Click the Contact page to learn a bit about each of us and get our contact information.
Thank you, teammates!
Thank you, readers and talk backers! Let us know what you all think!
Stay Strong, Live Good, Love Movies!
Dannie aka Pekosa Peligrosa