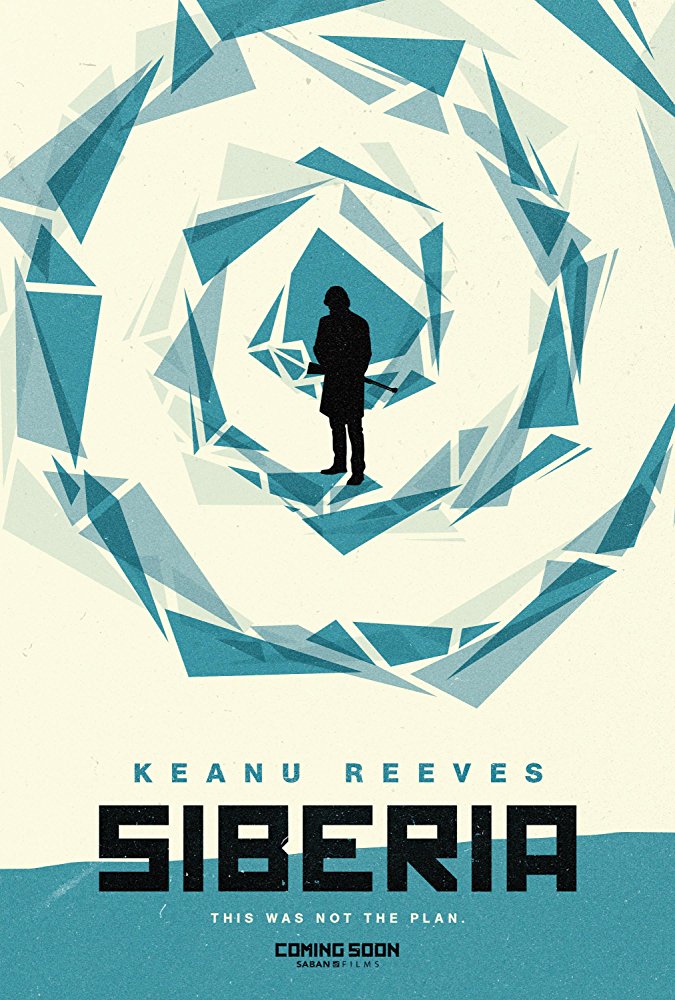 Matthew Ross is a director and screenwriter to take note of. Beginning his career working in journalism for such publications as VARIETY, FILMMAKER, and INDIEWIRE after graduating from Harvard University. He progressed from writing about films and the film industry to actually making his own films with the 2016 drama FRANK & LOLA. He wrote and directed this twisting tale of romantic obsession, starring Michael Shannon and Imogen Poots that received strong critical praise when it was released that year at Sundance.
Now Ross is back with a new film, this time written by Scott B. Smith, writer of A SIMPLE PLAN. Their new film, SIBERIA, is a dark neo-noir film starring Keanu Reeves. Here is the official synopsis:
When a business deal in Russia goes south, a U.S. diamond merchant (Keanu Reeves) and his lover (Ana Ularu) are caught in a lethal crossfire between the buyer and federal intelligence service.

Matthew Ross was kind enough to chat with me about working with Keanu, directing action scenes, and finding love amid chaos.
Now please enjoy my talk with filmmaker Matthew Ross!
_______________________________________________________
Wheels: What attracted you to SIBERIA as a follow-up project to your debut film, FRANK & LOLA?
Matthew Ross: Working with Keanu, obviously, was at the top of the list. He had approached me or rather agencies had set us up [together]. We sat down to talk about working together. He had developed the script [for] SIBERIA... [and] before we both knew it, we were making a movie. I am very much attracted to films that defy easy categorization. [Those are the kinds of] movies that influenced me before I started making films and had influenced my writing and my filmmaking since then. I really liked that SIBERIA worked on multiple levels genre-wise. SIBERIA is a love story, as well as, a suspense thriller and a crime movie. I was also really interested in working with Keanu, exploring some material that a lot of audiences had not seen in him before. That was inspiring, for sure.
W: What were some of your experiences working with Keanu?
MR: Well, every story you have heard about him being this wonderful, generous human being is 100% true. He is as well-prepared and perfectionistic as anyone I have ever met. He brought that level of craftsmanship to the movie. His dedication was very inspiring to everybody else in the film; from making sure his Russian was perfect, to knowing how to use some very specific props related to the diamond business and learning about the diamond business. That preparation... I hope that I did it all justice in my job as director because he was incredible to work with, in that respect. As a producer, I couldn't have asked for more. He really had my back and did everything he possibly could to give me what I needed as a filmmaker to succeed. So, I couldn't have had a more positive experience with him to be honest with you. He's the best.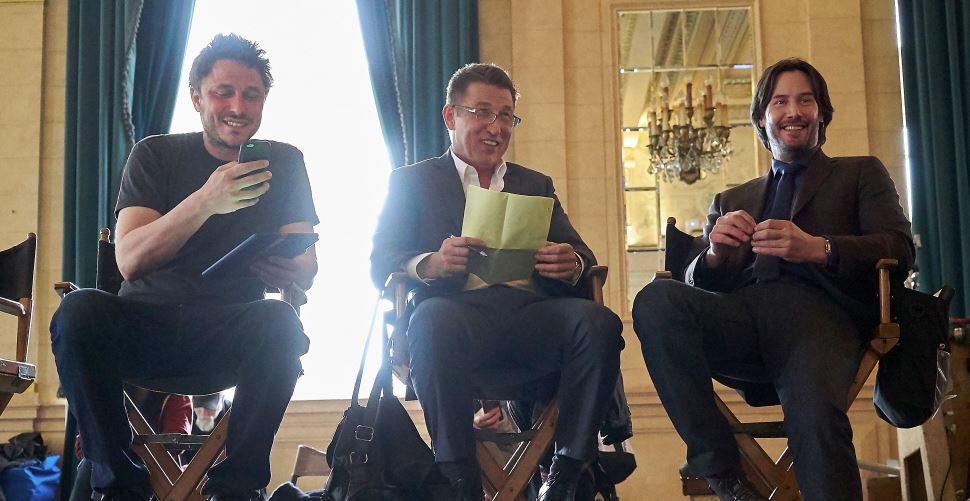 (L-R) Director Matthew Ross, Pasha D. Lychnikoff as Boris Volkov, and Keanu Reeves as Lucas Hill behind the scenes of SIBERIA
W: In SIBERIA, you directed an action sequence, your first, that closes the film. What are your memories of filming that scene and what did you learn from it?
MR: I had so much fun filming that scene. It is one of those things where you got Keanu Reeves, who is probably the best physical film action actor ever or certainly up there in front of you with a rife asking you, "what's the plan?". Then getting a chance to have the ideas in your head, whether it is specific shots or a specific feel to a scene and being able to actualize it and [then] have it be something you are proud of is a wonderful, humbling opportunity. Shooting that scene was a lot of fun. We had a great group effort – not just Keanu and me, but our cinematographer, our stunt coordinator ...who is fantastic and all of his stunt team that played the people Keanu is fighting in that scene. I had a blast shooting that scene. I couldn't believe it. I had to pinch myself to make sure everything was real.
W: How did your career in journalism prepare you to transition into scriptwriting and directing?
MR: Journalism served as my film school. That is not an exaggeration. I was very lucky to be able to sit down with a number of my cinematic heroes. I picked their brains for [hours]... about how movies are made. Whether they realized it or not, at the time, but I was very much preparing myself to be able to direct movies while I was speaking to them as well. Little things to very big picture things – I tried to pay very close attention to those directors. To able to sit with Robert Altman for an hour... hour and a half and talk about the making of MCCABE & MRS. MILLER and NASHVILLE is a very rare and wonderful opportunity. I used all of those experiences when I finally got the chance to be behind the camera, myself.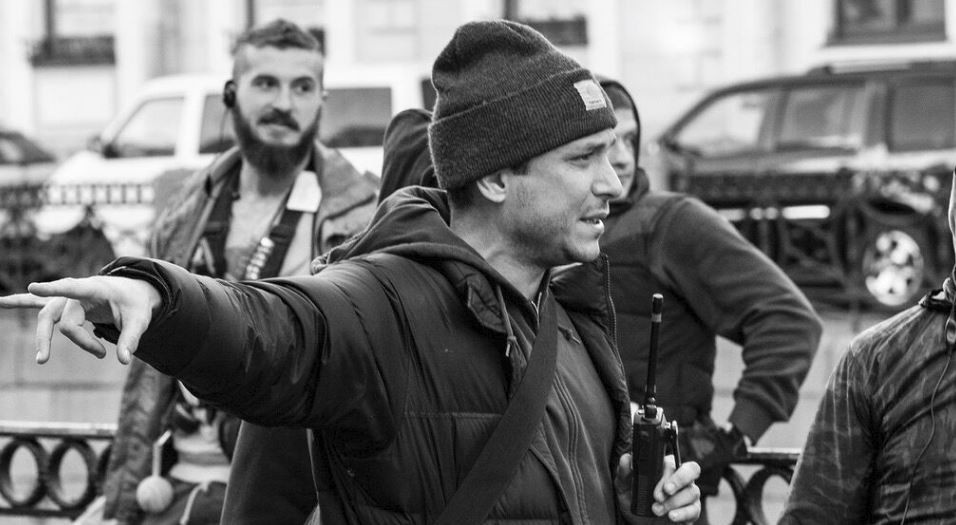 Director Matthew Ross
W: I can't imagine what a great crash course in filmmaking that must have been. Altman is a legend. I love those films. So you wrote your directorial debut FRANK & LOLA. Wih SIBERIA, you are working from someone else's script. What were the challenges and the rewards from doing that?
MR: FRANK & LOLA was not only something I wrote, it was something deeply personal. I had sat with it for years and years before we finally got the chance to make it. The challenge with SIBERIA was taking the story and personalizing it and making it very much my own thing. The idea of interpretive art forms, you have to find your own voice in it. In FRANK & LOLA, I sort of took it for granted because everything in it was me. In Siberia, it was immersing myself into somebody else's story and somebody else's words and making it my own as a filmmaker. That was a very interesting process for sure
W: Both of your feature films have the same theme of lonely people finding each other. What attracts you to that concept?
MR: Huh. That's interesting. [laughs] Well, I think that finding love in the midst of chaos or the challenges of life is a rare and beautiful thing and can also bring about some intense emotions. It can make for very compelling stories. Yeah, that is something I have always been attracted to. Lonely souls finding each other is a theme I will probably continue to explore as I move forward as a filmmaker.
W: It is definitely a very fertile subject. Who are some of your influences as a filmmaker?
MR: For SIBERIA or in general?
W: Let's start with in general.
MR: In general, ya know, a lot of the usual suspects with Kubrick being at the top of that list – Hitchcock, Tarkovsky, Michael Mann, and Robert Altman to name just a few.
W: The Mann influence is really apparent in the use of neon lighting in FRANK & LOLA when they are driving together and talking. The way the neon reflects off the glass really feels very much like Michael Mann.
MR: Thank you. That is a big compliment.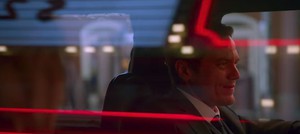 Michael Shannon in FRANK & LOLA (2016)
W: It is beautifully shot. What about Siberia specifically? What were your influences there?
MR: Tarkovsky, for sure. Bertolucci. Shooting in a hotel, shooting on a grand stage, getting that kind of grandiosity, Bertolucci was a master at that. For the grittier sequences in the film, like the action sequences,
MCCABE & MRS. MILLER
. The finale of that movie is something we watched several times. Michael Mann, ya know...[the] HEAT shootout is certainly on everybody's list of best action sequences. That is something we watched quite a bit of too.
W: What is next for you, Matthew?
MR: I have a number of things in the works right now - some very exciting things that I can't quite talk about at this moment. The plan is to keep making movies and continuing to expand my skill set as a filmmaker and to do so with the most wonderful people I can find. So far, I have been very lucky in that respect. I just want to keep doing what I have been doing.
W: Thank you for taking time to talk to me, Matthew.
MR: I really appreciate it! Thank you!
SIBERIA will be in theaters, VOD, and digital HD: July 13, 2018
-Wheels