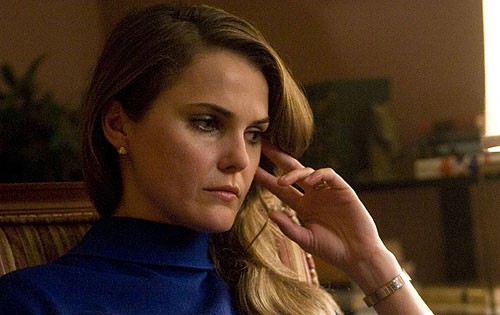 Former Disney Channel star Keri Russell, who got her big grown-up break when J.J. Abrams cast her as the title character in The WB's "Felicity," has her agents talking salary for Abrams' "Episode IX," the Star Wars movie due next year.
A dozen years ago Abrams cast Russell in a small but pivotal role as Ethan Hunt's doomed protégé in "Mission: Impossible III."
Russell has more recently won raves for her role as a Soviet spy in the serialized basic cable drama "The Americans," with which Abrams had nothing to do.
Abrams co-wrote and directed 2015's "The Force Awakens" and produced last year's "The Last Jedi," the two highest-grossing Star Wars movies in the history of cinema.
Directed by Abrams from a screenplay by Abrams and Chris Terrio ("Argo," "Justice League"), "IX" is slated to hit cinemas Dec. 20, 2019.