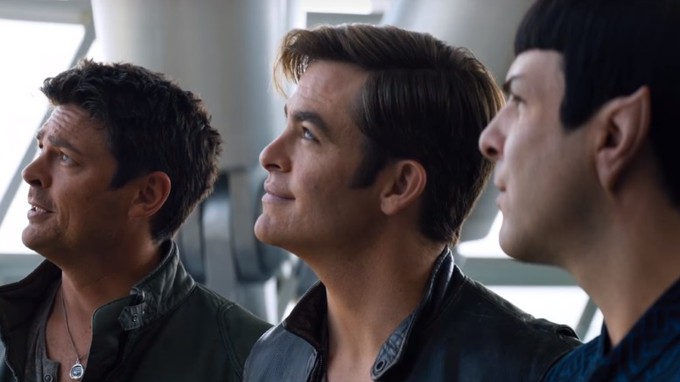 Will Chris Pine and Zach Quinto reprise Captain Kirk and Mr. Spock for the Star Trek movie Quentin Tarantino is developing with "The Revenant" screenwriter Mark L. Smith?
Apparently someone has been talking to Quinto (and/or his agents) about it.
"My assumption is that it is with us. That is how it has been presented," Quinto just told MTV. "You know, until deals are done and contracts are signed and schedules are cleared, nothing is set in stone, so anything can happen. My understanding is Quentin had this idea and they were shaping it and forming it and he is off to do his Manson movie ["Once Upon A Time In Hollywood"]. And it would be after that, that we would go maybe do one with him. Which is pretty exciting, pretty cool."
Confusingly, Quinto is expected to first star as Spock in a different new Tarantino-free Star Trek feature that brings back "Thor" star Chris Hemsworth as James Kirk's Starfleet-officer dad. Quinto says he hasn't seen the script for that one either, noting he believes "it is still under contruction." He has however recently dined with S.J. Clarkson ("Vinyl," "The Defenders"), who worked with Quinto on "Heroes" and will make her big-screen directorial debut on the Hemsworth Trek.
Listen to all of Quinto's interview with MTV here:
Zachary Quinto by Happy Sad Confused