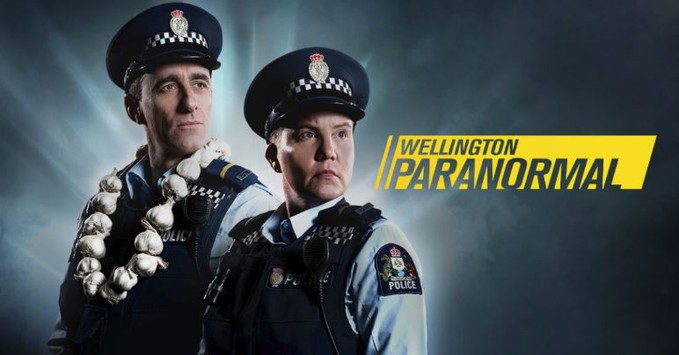 Taika Waititi and Jemaine Clement's mockumentary about vampires, WHAT WE DO IN THE SHADOWS has got to be one of the most unlikely franchise starters of all time.
First, there is the spinoff film about the werewolf support group, WE'RE WOLVES. It's being written right now by
Waititi and Clement. Let's hope Rhys "Ginger Balls" Darby (JUMANJI: WELCOME TO THE JUNGLE) comes back to front that project.
After that there is the American television remake of WHAT WE DO IN THE SHADOWS, set in New York, starring Matt Berry (GARTH MARENGHI'S DARKPLACE) set to air on the FX network sometime early next year. Waititi and Clement are involved with that as well but to what extent is unknown.
And finally, we have WELLINGTON PARANORMAL, a spin-off New Zealand television series based on Officers Minogue and O'Leary, the two unassuming police officers who appeared throughout WHAT WE DO IN THE SHADOWS. This is the only one of the projects to have a set air date (in its native country).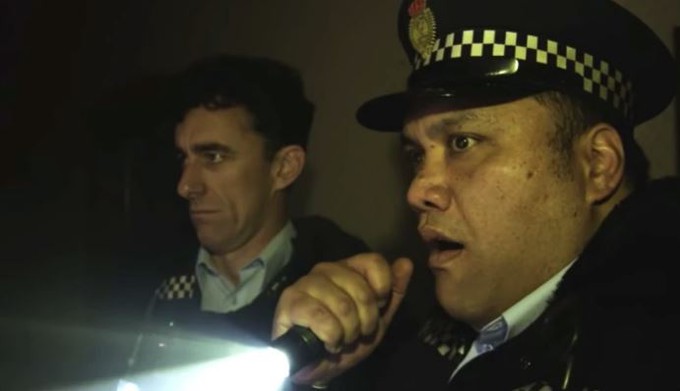 The first footage from it has popped up online and if you are a fan of WHAT WE DO IN THE SHADOWS, this looks like something you'll want to see when the series is available.
WELLINGTON PARANORMAL
begins airing July 11 on
New Zealand
's TV2. No word yet on when it will be available anywhere else.
-Wheels