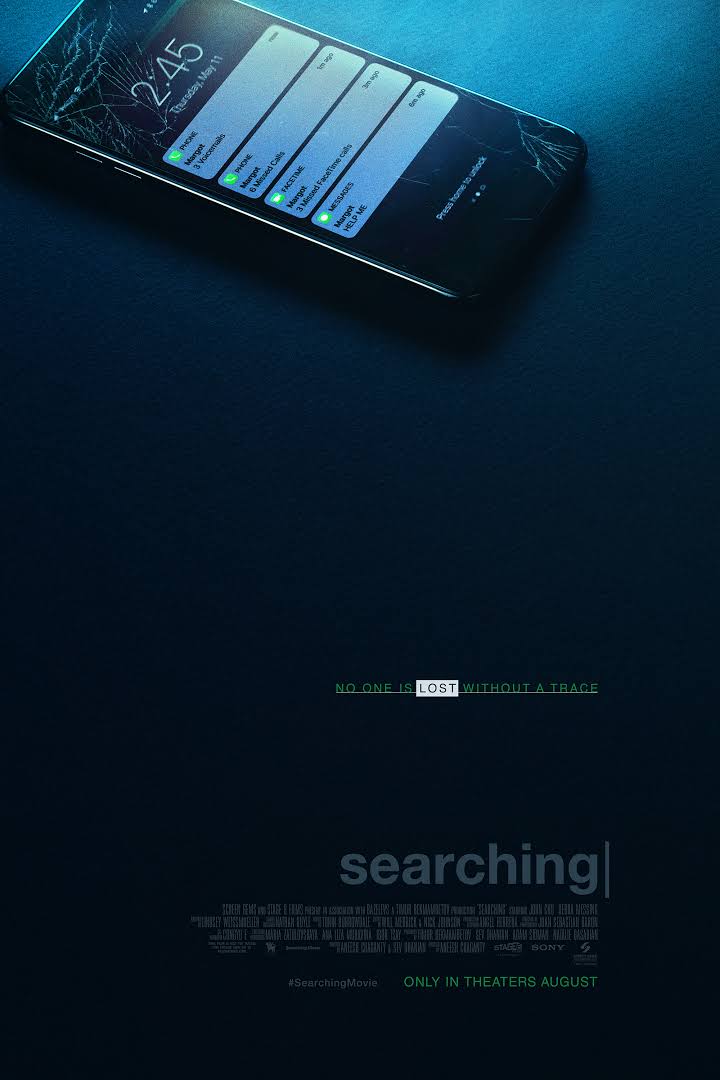 Hey folks, I've seen SEARCHING, a film written and directed by newcomer Aneesh Chaganty, starring John Cho and Debra Messing. I really enjoyed it, and I'd describe it as a mash-up of WITHOUT A TRACE (1983), UP, and UNFRIENDED.
In the opening moments of SEARCHING, we see a Windows XP computer updated to add the birth of a child, Margot, to the family. in the following moments, we are taken through what feels like a Facebook data-mined film about their lives, as moments and milestones are collected, until we see the mother of the family battle cancer and the whole it leaves in the family when she succumbs.
SEARCHING is told entirely through electronic devices: iPhones, Macs, Windows computers, and the various websites and applications people communicate with, like Tumblr, Skype, Facetime, and so on. It's about David Kim (Cho), a single-parent dad who discovers his daughter is missing and, as he begins a desperate search for his daughter, he begins to realize he didn't know anything about Margot, and had closed off from her in his own grief.
As he begins combing through the clues in his daughter's life trying to assist the detective (Messing) assigned to find his daughter, David uses every resource he can tap to open the mystery up. And he's met with suspicion, and sympathy, and uncooperative people, and attention vampires along the way-- people more interested in themselves than helping him find his lost daughter. And complications arise, like suspicion on his younger brother and a punk who taunts David just for kicks.
It's not the world's hardest mystery to solve, and doesn't mean to be. If you pay attention to the clues (they are very much present in the film, without ringing a bell for you) and have spent any time watching an accurate procedural, you will likely solve the mystery. But it's still a satisfying story. It's a journey through the hell of not knowing where your child is and preparing for the worst loss imaginable.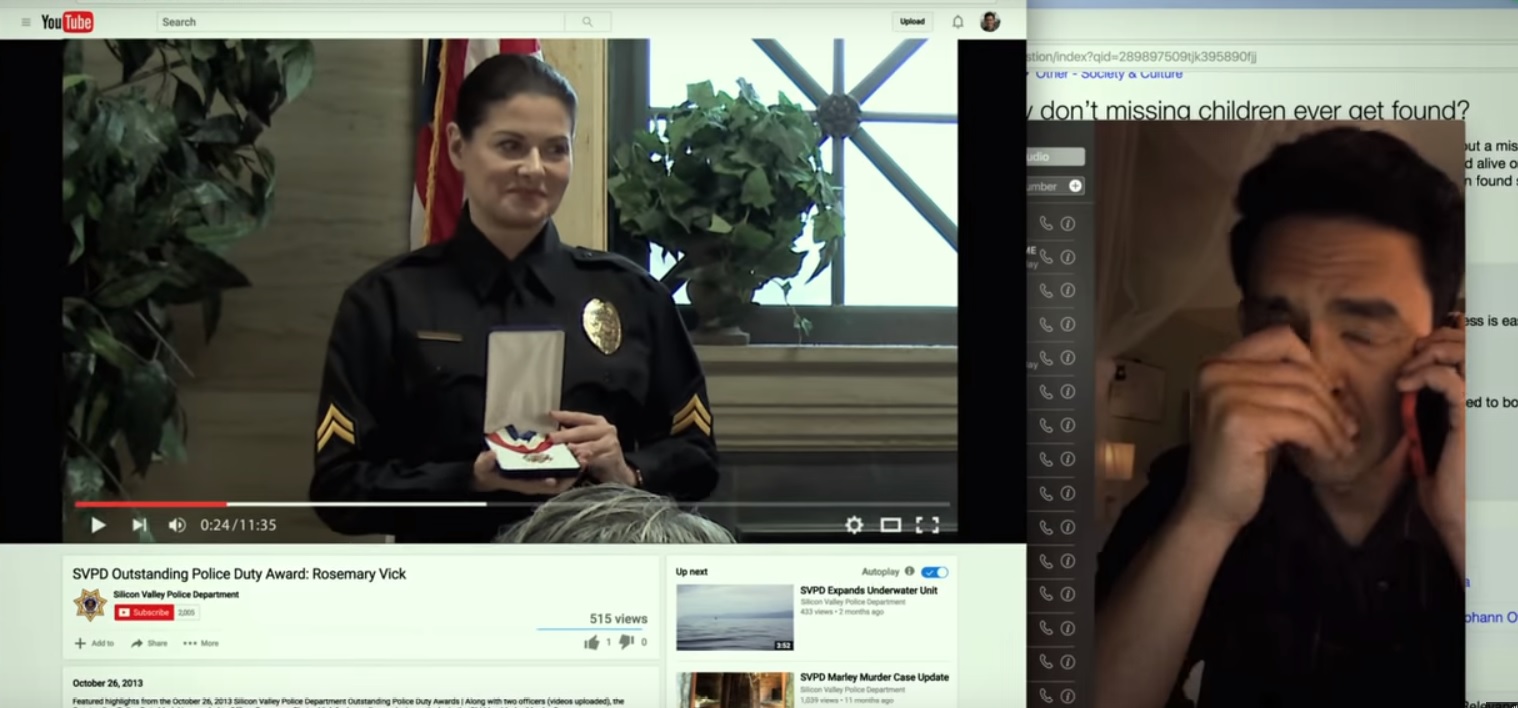 I never thought a film like this would make a good family film, but it honestly is something you can see with your parents, without having to cringe a lot.. and they'll likely get it, as Cho is just as clueless about most social media as they are. As someone still recovering from walking in on the opening moment of JERRY MAGUIRE with my Mom, I appreciate that. It reminds me of watching David Suchet in "Agatha Christie's Poirot", in a way, and most definitely WITHOUT A TRACE, with Kate Nelligan exhausting every avenue to search for her lost boy and Judd Hirsch as the detective assigned to the case. Where other movies would have taken a very salacious turn with the story, Chaganty avoids the urge to smear those elements across the screen, and lets the audience draw whatever conclusion they feel is correct along the path. It's actually misdirection, in a way.
Chaganty has managed to make this story unfold without having to ever break from his use of social media technology. Like UNFRIENDED, SEARCHING tells a lot more about the internal thoughts of John Cho's anxious father by what he starts to say, deletes, and retypes. Whilst UNFRIENDED suffered when the action started, Chaganty makes it work 100% through the course of the story, making your lack of direct connection to what is happening part of the tension.
SEARCHING opens
August 3rd
.
-- Precious Roy