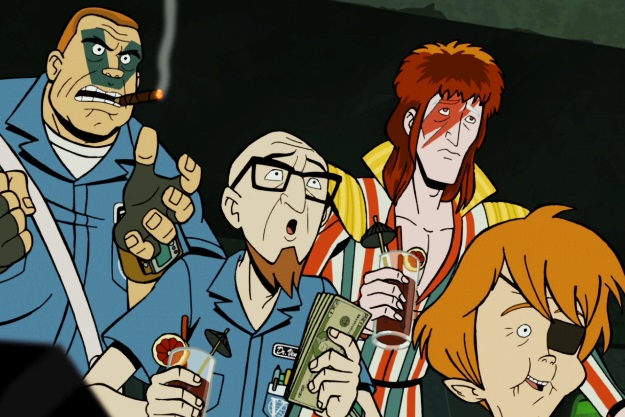 Morning, geeks!
Late yesterday, Adult Swim dropped this hot teaser on YouTube for our eyeballs' viewing pleasure! But are your bodies ready?
The long living, if not runaway, JOHNNY QUEST parody just keeps on kicking. Though seasons only make an appearance once every two years or so. My favorite character of the show is their "Not Dr. Strange" Dr. Orpheus, and I was pleased to see his appearance in this teaser! Mostly because he was pretty much absent in all of Season 6, I was worried that they had gotten rid of him, but clearly the writers had something up their sleeves regarding him.
I would love to get a hold of the show's creator Jackson Publick for an interview---HINT HINT.
Here's a clip of Dr. Orpheus' formal introduction with one of his hilarious over the top performances that I love.
VENTURE BROS Season 7 premiers August 5th at midnight!
~Big Eyes