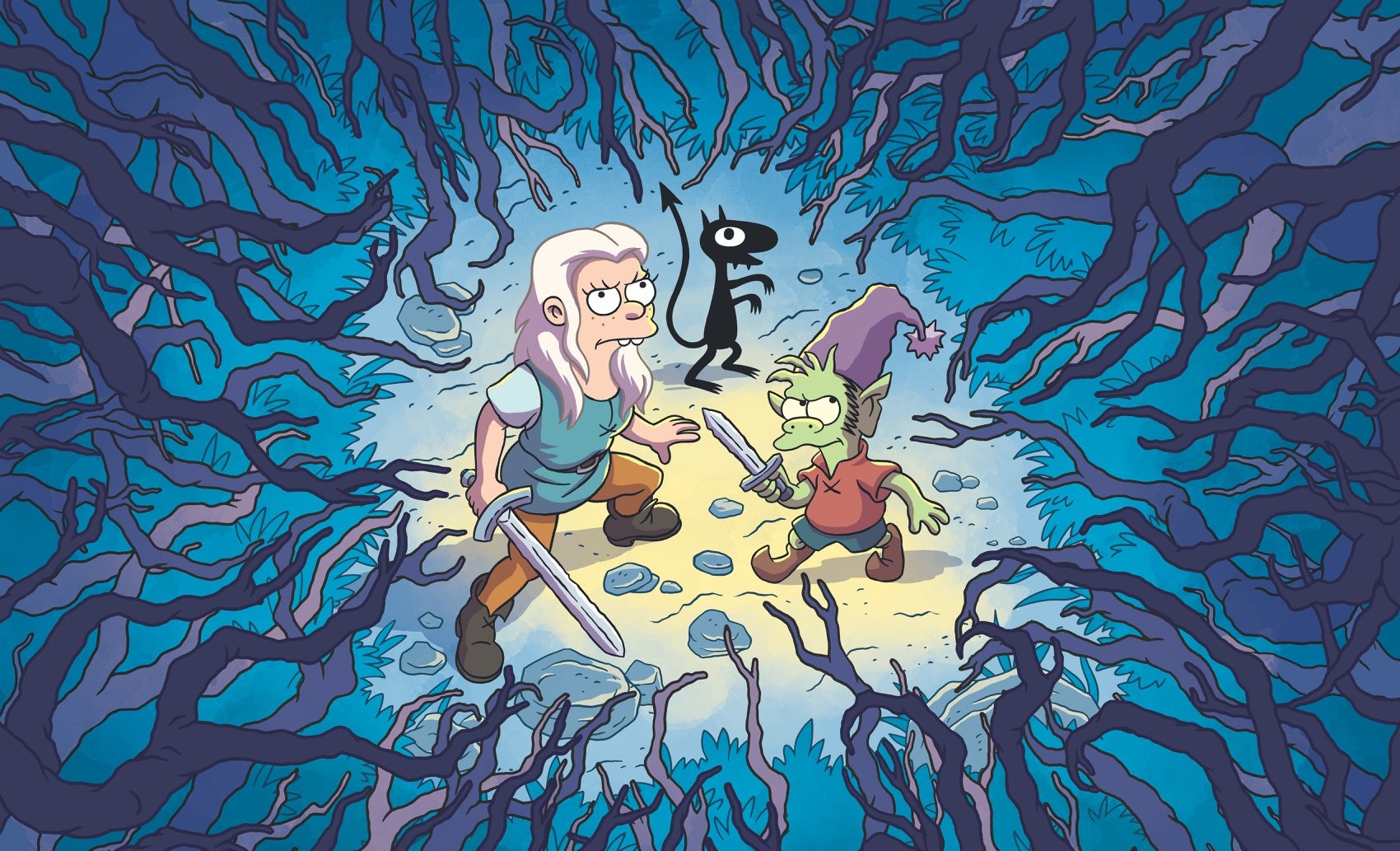 Afternoon, geeks!
Just late last month, a handful of photos were released for Matt Groening's newest creation: DISENCHANTMENT. Today, a teaser trailer was released and we get to see these characters in action!
I like that the teaser immediately shows of Groening's kooky humor. The animation though.... Not what I expected. This looks like a lower budget than we're used to for THE SIMPSONS, or FUTURAMA. If you think about it, though, Netflix doesn't necessarily have a long history of high budget animation. Perhaps after a season of this and does well, we'll see the quality greatly improve by the time season 2 rolls around. Does this actually wane my interest from seeing this show? HELL NO. I still admire the raw character design this show has to offer, which is closer to Groening's sketches and reminiscent of the original first few seasons of THE SIMPSONS.
DISENCHANTMENT hits Netflix August 17th!
~Big Eyes