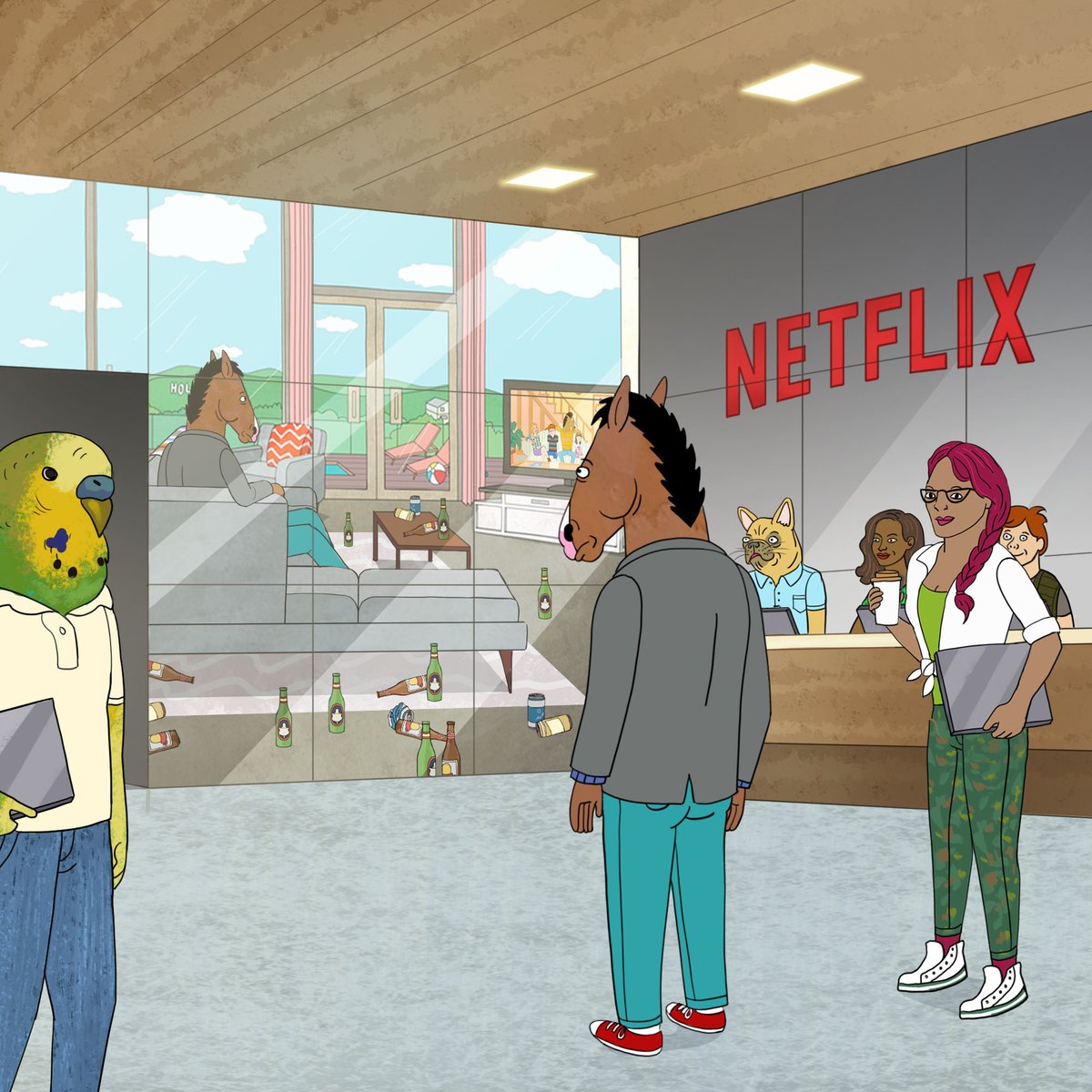 Afternoon, geeks!
I am pumped to tell you that the return date of BOJACK HORSEMAN has finally been announced on twitter! If you haven't followed Bojack on Twitter and are a fan of the show, I recommend following him, his posts are a lot of fun and exclusive --and usually relevant-- art is posted on there! The return date was announced with this tweet:
wooowwww congratulations you are the 10000000 person to ask that question your prize is the answer sept 14th now please stop asking me https://t.co/YlMPphjRdq

— BoJack Horseman (@BoJackHorseman) June 27, 2018
Season 5 goes live on Netflix September 14th!
BOJACK HORSEMAN is a show about a clinically depressed horse person. I may have described that poorly on purpose. It's a show about a shitty guy who makes shitty decisions and has to live with them. You learn more about his past and the past of others around him so we can see on all levels how life forms people that can have good and bad interactions on each other, under the sweet sweet icing of clever and thought provoking jokes. Not only will you have an existential crisis, you'll laugh through the tears after particular episodes kick you right in the balls, hard.
Season 4 left us with an out of the norm happy ending, where will Season 5 take us? Will we know things? Let's find out!
~Big Eyes