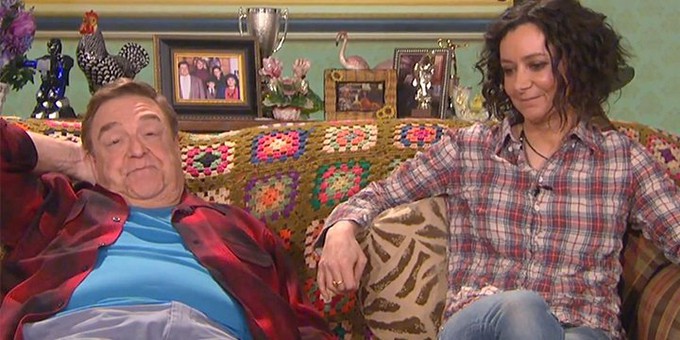 If there's no spin-off coming, why then would ABC issue this today?
Below please find statements from Executive Producer Tom Werner and Roseanne Barr, regarding the Roseanne spinoff.

Tom Werner and Roseanne Barr have reached an agreement that will allow Werner Entertainment to produce a spinoff of the Roseanne series for ABC without Barr's further creative or financial participation. "I regret the circumstances that have caused me to be removed from Roseanne. I agreed to the settlement in order that 200 jobs of beloved cast and crew could be saved, and I wish the best for everyone involved" said Barr. Werner added: "We are grateful to have reached this agreement to keep our team working as we continue to explore stories of the Conner family."

No further comment or information is available at this time.
The only show that got better ratings than "Roseanne" this year was "The Walking Dead."
Will Roseanne Barr ever get out of TV jail? Mike Tyson was convicted of rape and accused of abusing wife Robin Givens and he's now the star of a popular cartoon series!