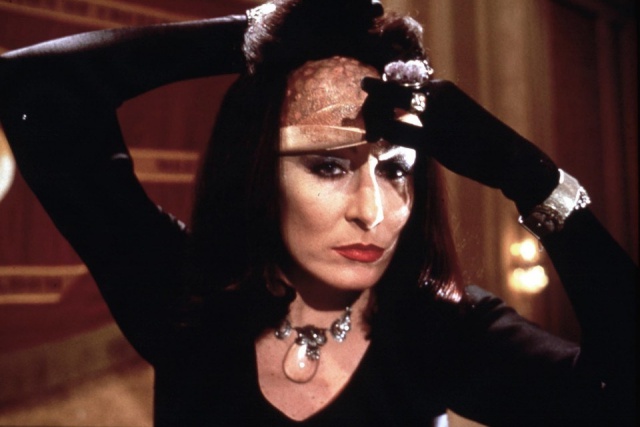 Afternoon, geeks!
I'm supposed to be on a short break, but some cool stuff is coming out and I can't stay away! Because HOLY SHIT, THE WITCHES. I was a huge fan of Roald Dahl's books in my youth, though strangely I never got around to reading that particular one. I read JAMES AND THE GIANT PEACH, AND MATILDA, and FANTASTIC MR. FOX long before they were movies. At least to my young self it was a "long" time. I saw the original THE WITCHES in my youth, and it sure stuck with me. THE WITCHES is probably one of the scariest children's' movies of that time, maybe ever.
THE WITCHES, originally released in 1990, is a story about a kid named Luke and his family who go to stay at a hotel. Coincidentally at the same time a "witch convention" is going on at the same hotel. Luke finds himself spying on the convention, only to uncover the witches' plan to turn all children into mice! The witches hold a demonstration of the mouse transformation, and I will never get that imagery out of my mind. Anjelica Huston was amazing in this film!
Robert Zemeckis (FORREST GUMP, BACK TO THE FUTURE) is in final negotiations to direct the film, and will also pen the script, according to Variety. Guillermo Del Toro was in mind to direct for a long time, but scheduling conflicts prevented that, so Del Toro is only produce along side of Alfonso Cuaron and Jack Rapke.
Oh man, I really wish Del Toro was directing this, but the man has a lot going on these days, especially after the more recent success of SHAPE OF WATER. Looking forward to keeping you guys updated on THE WITCHES!
~Big Eyes