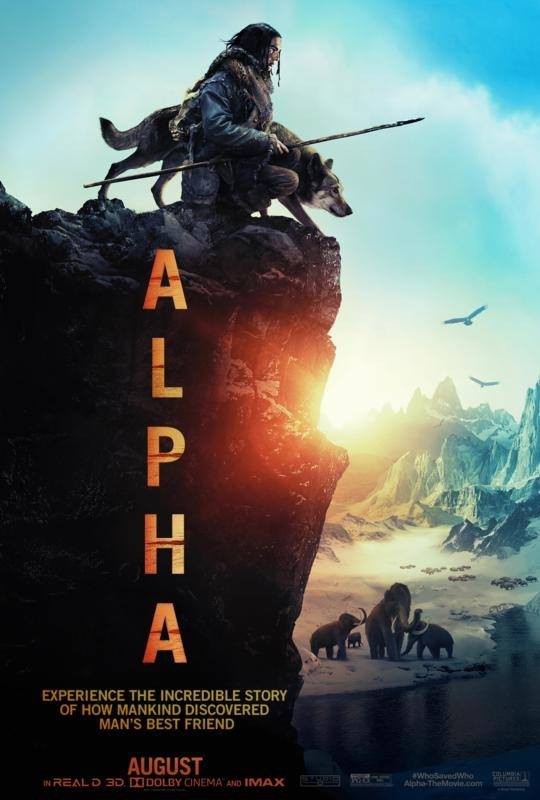 Hey folks, Roy here with the second trailer for ALPHA, a prehistoric road trip/survival tale/buddy movie starring Kodi Smit-McPhee (X-MEN: APOCALYPSE), and written and directed by Albert Hughes (THE BOOK OF ELI), of the Hughes Brothers. The screenplay is from Daniele Sebastian Wiedenhaupt (first-time screenwriter).
I still want to see ALPHA, but
I'm not too keen on this trailer; your mileage may vary

.
This trailer must be targeting Gen X parents to take their kids to it. It very nearly begins with, "In a world....", and uses inspiring hero music for a story that looks like "guy finds a wolf and domesticates the ancestor of all dogs". Sure, that's the core of the premise, the first time a wolf was domesticated... but the previous trailer gave some sense of the broader growth of the character and the peril he is in. This one is so desperate to sell Feel Good... I suspect it tried and failed to acquire
"Pompeii" by Bastille.
I remember seeing the ALPHA trailer whilst waiting in the IMAX lobby for AVENGERS: INFINITY WAR, and thinking, "Yeah. I'd like to see that." The in-character narration by Smit-McPhee is much more interesting than the set-up announcer in the new trailer. Seeing the reason our protagonist is trying to form a partnership with this wolf is important in selling the story. Together, it's a good pitch, anyways.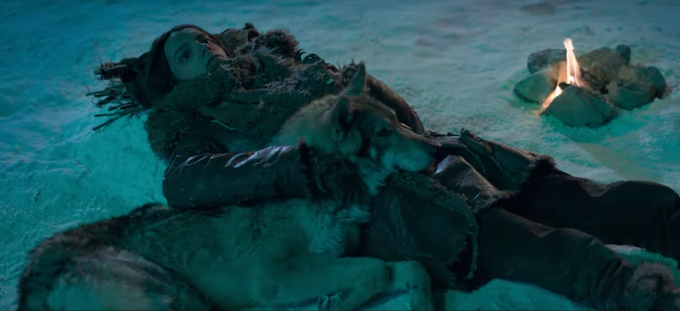 ALPHA is in theaters August 17th.
-- Precious Roy