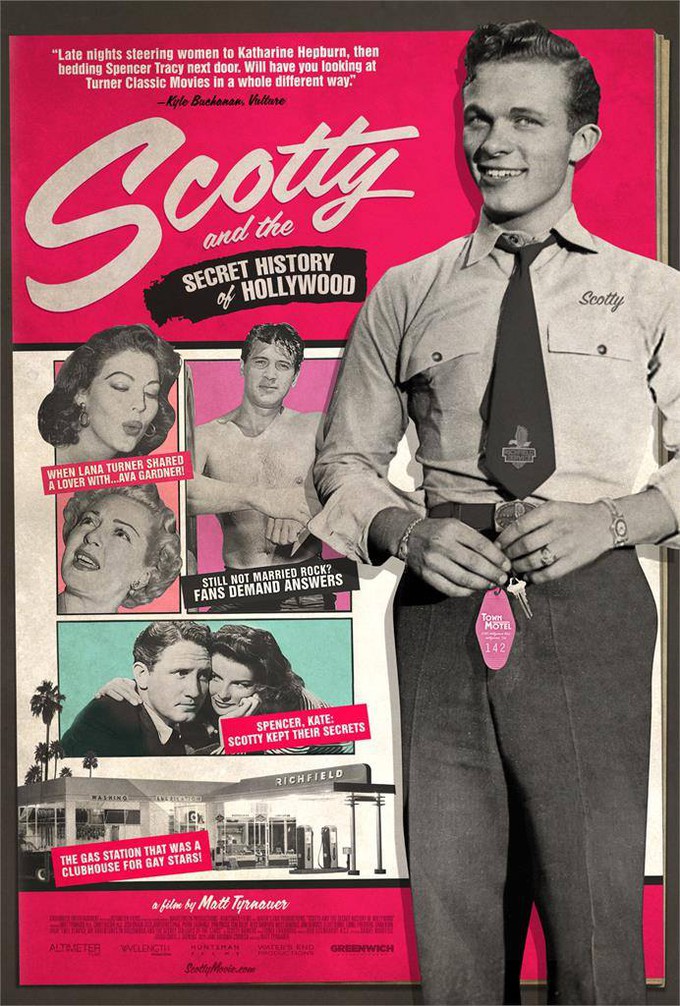 Hola Dannie aqui,
Film buffs and historians have long whispered about Hollywood's private past, here in a tell-all documentary "Scotty and the Secret History of Hollywood" light is being shed on the hush hushed sexual exploits of many of showbiz's stars both behind and in front of the camera. The documentary follows Scotty Bowers a World War II vet turned private pimp to the biggest celebrities of the time, many of which were closeted gay, lesbian, and bisexuals. During this time it was dangerous both financially and physically so Scotty was a very trusted friend of the then-secret Family.
Here is the taboo tales trailer read on for more-
"Scotty and the Secret History of Hollywood" comes out July 27th, of this year and is directed by Matt Tyrnauer. Tyrnauer has a history steeped in documentary goodies such as, "Citizen Jane: Battle for the City," "Valentino: The Last Emperor," and "STUDIO 54" as well as a handful of documentary shorts. My reaction, trailer wrangles up memories of reading "Hollywood Babylon" as a young adult so I am sold. What about you all out there in Geeklandia, what do y'all think?
Stay Strong, Live Good, Love Movies!
Dannie aka Pekosa Peligrosa