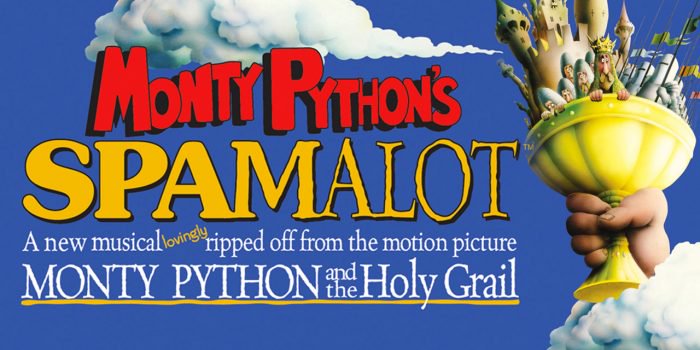 Afternoon, geeks!
Inspired by the film Monty Python's Holy Grail, a cult classic, SPAMALOT is a Tony-winning Broadway musical. Fox has picked up the rights and is now attempting a movie adaptation of SPAMALOT, according to ThatHashtagShow.
The studio's top choices for the movie adaptation are Peter Dinklage as Patsy, Tiffany Haddish as the Lady of the Lake, and Benedict Cumberbatch as King Arthur. Cumberbatch certainly has been skyrocketing in roles the past few years, and why not? He's a great actor.
So instead just doing a reboot in a reboot happy Hollywood climate, why not do a movie adaptation of an adaptation and completely avoid the word reboot altogether?! GENIUS. I'm sure some of you out there are excited for this though. This is a perfect opportunity for sing-along-movie parties, and of course the nostalgia of clopping the coconuts like silly wankers.
Tony winner Casey Nicholaw will be directing, while Monty Python legend Eric Idle pens the script and produces!
As much as I'd love to see Tim Curry even do a cameo in this, I'm afraid he may just be too old now. This movie still very much in the works, and an official release date has not yet been set.
~Big Eyes