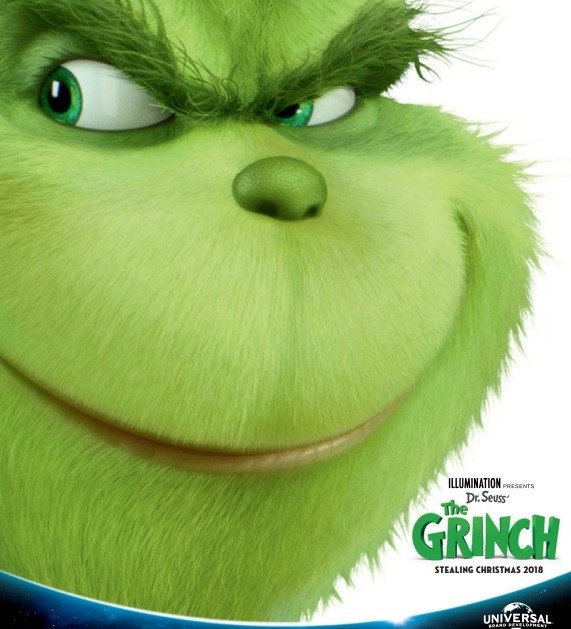 Well, it's animation news-- I'm not terribly into it but maybe you or your kids are. A new trailer dropped for THE GRINCH!
Well, doesn't that look about as half assed and mindless as anything else that Illumination Entertainment has shit out? Their highest grossing films from highest to lowest are MINIONS, DESPICABLE ME 3, and then DESPICABLE ME 2. All three are among the 50 highest grossing films of all time, shockingly they are three of six animations in that top 50.
Anyways this is… THE GRINCH. Another telling of HOW THE GRINCH STOLE CHRISTMAS. If you haven't been living under a rock, I'm pretty sure you can guess what this movie is about, but I'll share the premise anyway!
"A grumpy Grinch plots to ruin Christmas for the village of Whoville." No way!
Benedict Cumberbatch said yes to the role of The Grinch for some reason.
I did a grinchy thing, you're welcome readers! THE GRINCH is in theaters November 9th!
~Big Eyes