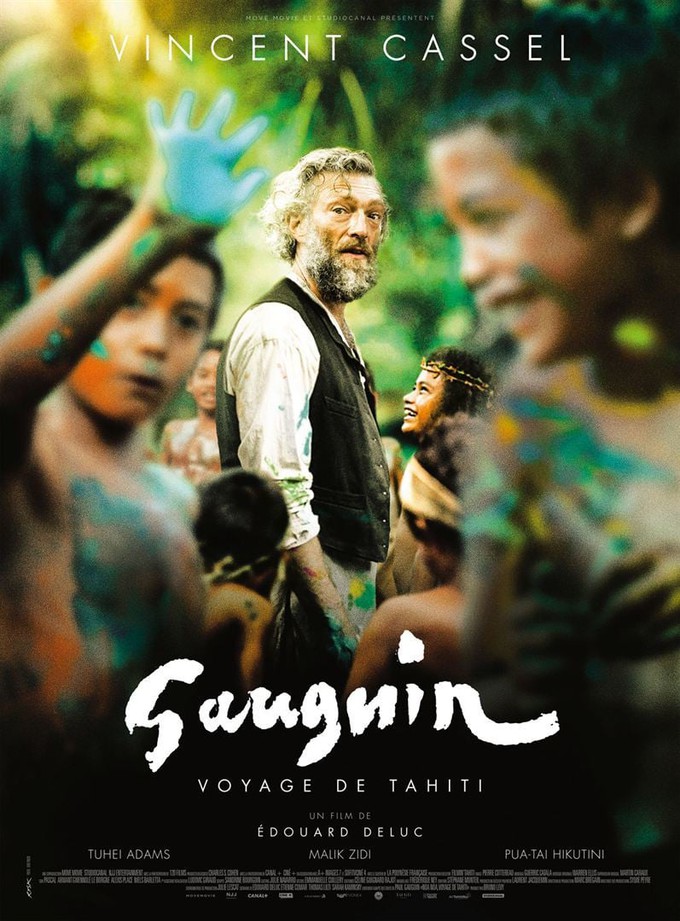 Hola Dannie aqui,
Today a beautiful trailer for GAUGUIN: Voyage to Tahiti was released in preparation of the U.S. limited release on July 11th of this year. The film is about the artist Paul Gauguin specifically his time in Tahiti where he captured color and piece of mind. His later work has been hailed as primitive symbolism, Gauguin began studying impressionism and grew tired of conformity. His friendship and work one summer in the South of France with Vincent Van Gogh are highly documented, and the falling out between the two is said to have been a catalyst; causing Van Gogh to sink into an unsurvivable depression that may have inspired Gauguin to turn his back on Europe altogether.
Here is a painting Gauguin painted of his friend Vincent-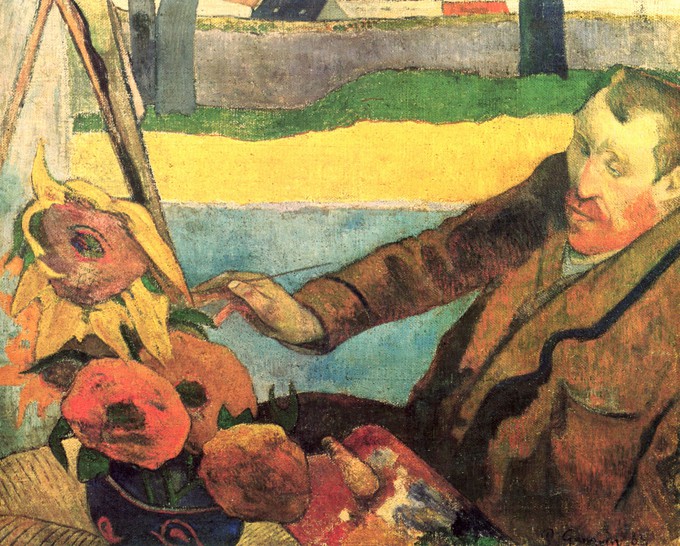 Paul Gauguin was born on June 7th, 1848 in Paris, France and died on May 8th, 1903 Atuona, Marquesas Islands, in French Polynesia. Gauguin is now heralded as a great painter, sculptor, and the embodiment of absolute artistic freedom. Gauguin left not only Europe, but he also abandoned his wife and family in the process of seeking inspiration and above all creative freedom.
Who is faced with the challenge of portraying Paul Gauguin?
Actor Vincent Cassel who many may know from his work on "Doberman," "Elizabeth," "Brotherhood of the Wolf," "Beauty and the Beast" and the unforgettably brutal film "Irreversible" to name just a handful. Vincent Cassel is an actor I adore in every role I have seen him in. He brings a passion, rage, and charisma to each character and Gauguin; well Gauguin had all three of those traits as well. I am tickled pink about the casting and can not wait to see this film. I have an extensive collection of documentaries and bio-pics on artists, and this one will hopefully find a home next to "Lust for Life," "Loving Vincent," "The Agony and the Ecstasy," "Surviving Picasso," "Basquiat," and oh so many more!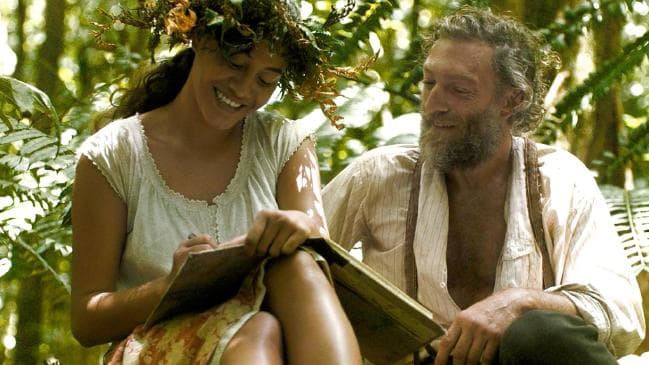 Here is the gorgeous trailer, read on for more!

Wasn't that beautiful? GAUGUIN: Voyage to Tahiti is partially written and entirely directed by Edouard Deluc. Unfortunately, I have not seen his feature film "Welcome to Argentina," or his award-winning short film "¿Donde Estás Kim Basinger?" aka "Where is Kim Basinger?" so this guy is news to me. From the trailer, it is obvious that cinematographer Pierre Cottereau who has over 54 credits on IMDB and worked previously with Deluc has pulled no punches.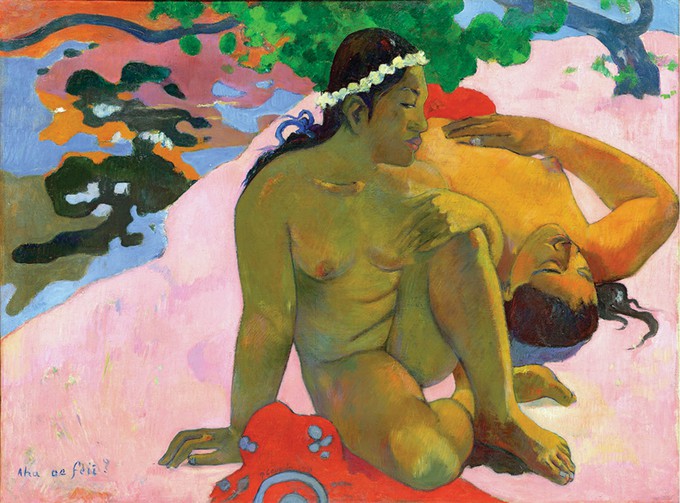 The film is based on Gauguin's writings, and a slew of writers came together to help structure this historic tale of one of the masters of the world of color and expression.
Here above is another self-portrait of Paul Gauguin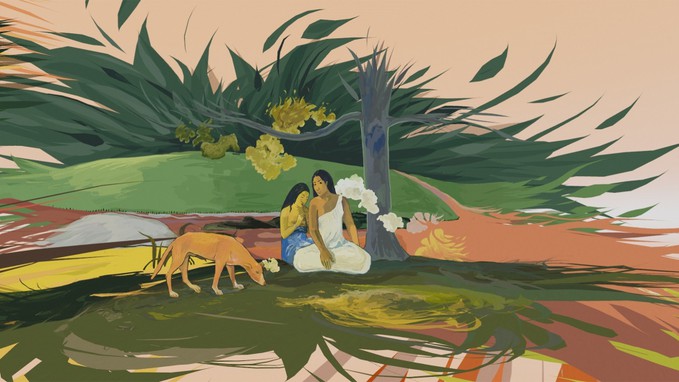 Gauguin's paintings combined beauty, occult imagery, and heavy symbolism, not everyone appreciates Gauguin. The gods above know, and I do, Van Gogh I hope is smiling in a field of tropical flowers laughing with Gauguin and Henri de Toulouse-Lautrec.
Keep an eye on your local theaters around July 11th, and if you can check it out, I profoundly hope you do. Gauguin's life was highly interesting and one worthy of being shared.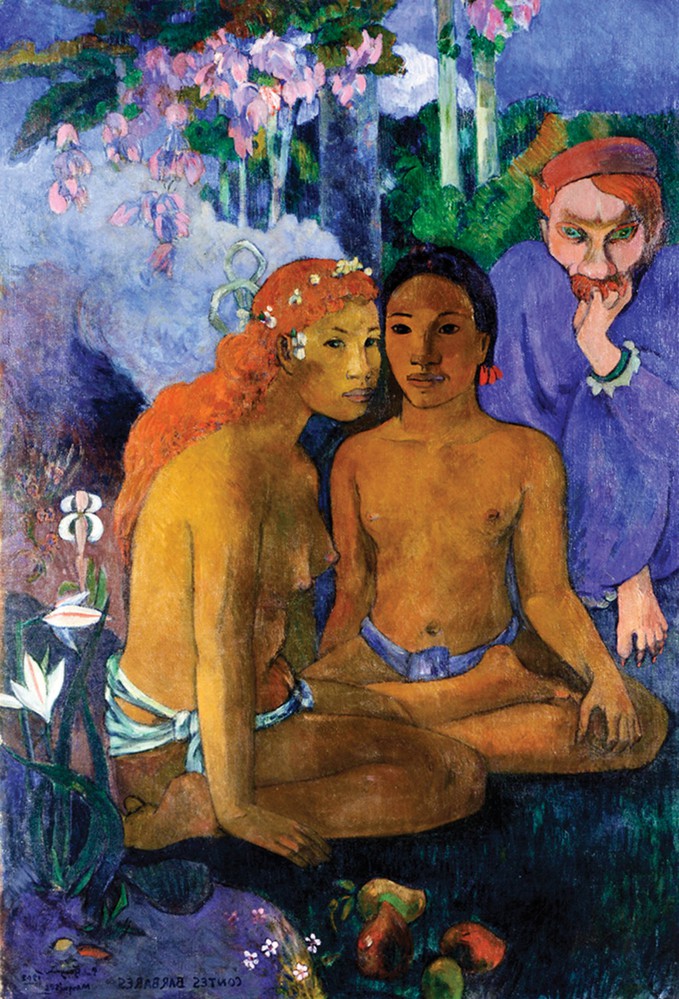 Stay Strong, Live Good, Love Movies!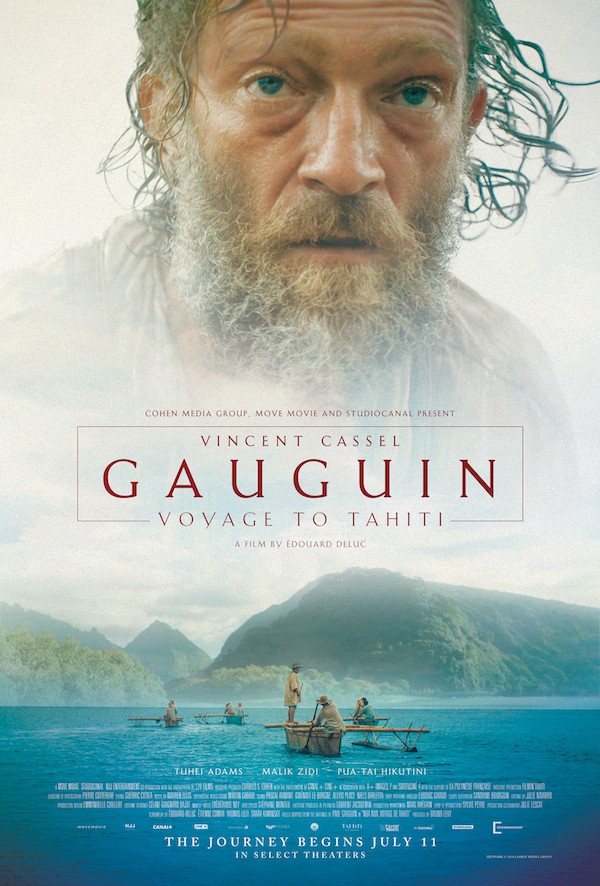 Dannie aka Pekosa Peligrosa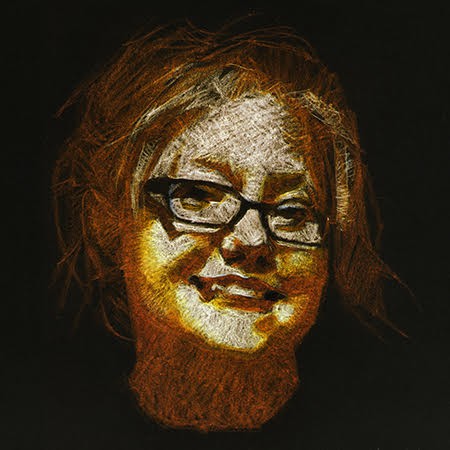 Portrait of little ole me by the Artist extraordinaire Paul Russel