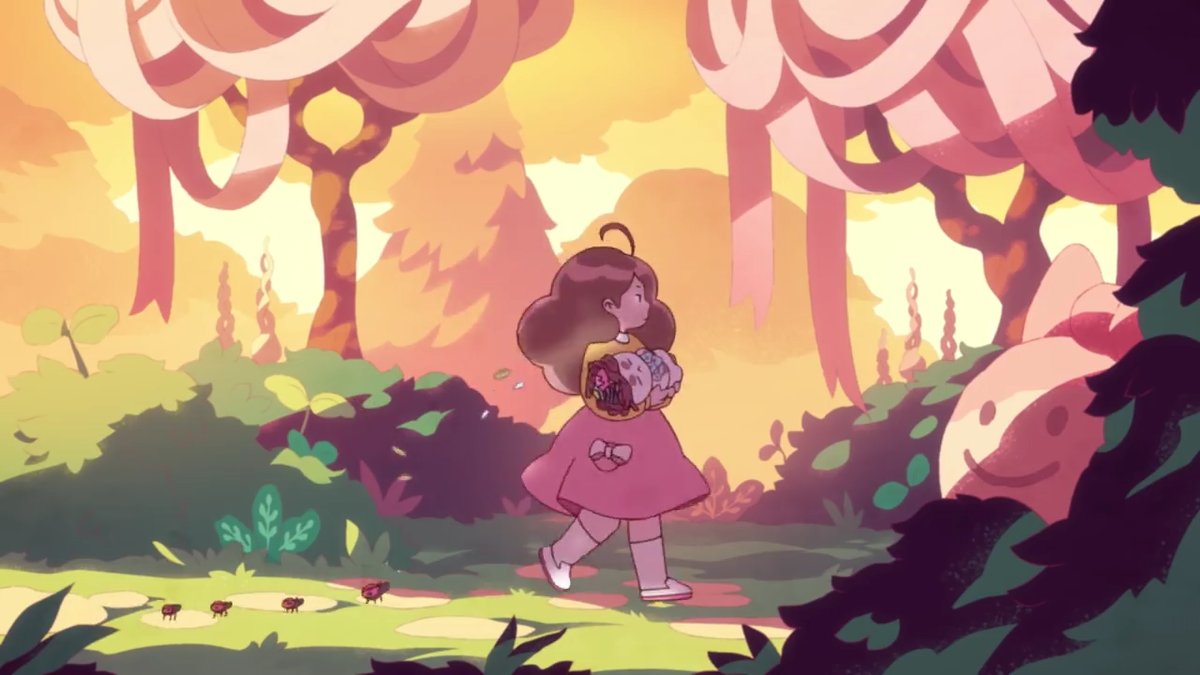 Morning, geeks!
Today I am sharing with you news on another weird indie animation that I love! BEE AND PUPPYCAT by Natasha Allegri is a very strange and ambient cartoon about a girl named Bee who finds herself taking on magical temp jobs after she found a grumpy looking cat/dog that speaks in vocaloid. Just a couple of days ago (I don't know how in the heck I missed it) a new trailer dropped for new episodes by Frederator. Frederator is also known for their work with ADVENTURE TIME, BRAVEST WARRIORS, and CASTLEVANIA, the list goes on!
Toward the end of the first season of a whopping four episodes funded by Kickstarter, there was a big reveal about Bee that made the show so much more interesting, and I am looking forward to seeing the rest of the story develop.
BEE AND PUPPYCAT: LAZY IN SPACE is currently in development and is planned for a launch in 2019, exclusively on VRV!
If you haven't seen the show, you can check out the first two episodes here!
~Big Eyes