Evening, geeks.
I had the pleasure of being super weirded out this morning, reading all about the strange experiences comic artist Adam Ellis and his cats have been living through for the past year. Ellis is well known around the internet for the comics he makes. Even if you don't know his name, you've likely seen a comic or two of his floating around on social media. It's hard to miss because he has a very unique cartooning style of his own. He started out on Buzzfeed, but eventually quit to pursue his own endeavors. He has a strong social media following on instagram and Twitter.
August 7th, last year, Ellis posted his first tweet of many, many, MANY tweets, about a dream he had that involved a child that appeared in his room with a misshapen head that seemed to be attracted to green objects in his house. This went on all the way into the next year, tweets about his cats acting spooked at nothing, night videos of things in his house moving around, photos of the creepy looking child in and around his home. Readers were abuzz with his story and eagerly awaiting the next tidbit that would be added to his story of "DEAR DAVID". The cartoonist even made an illustration of the child he saw.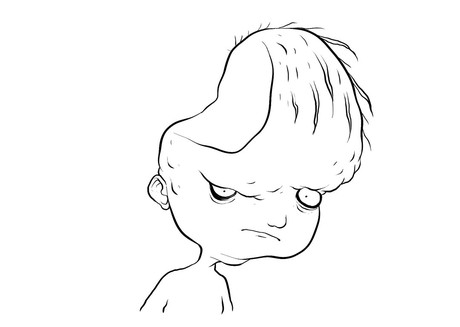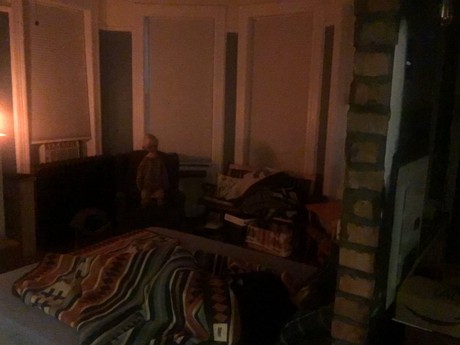 This went on all the way into early this year, closing with the implication that "David" had eventually possessed Ellis. "Everything is fine" Ellis tweeted, then eventually went back to posting his normal comics and everyday life tweets.
Just a few days ago, Ellis announced that the events of "Dear David" inspired a horror movie that is now in the works.
Some Dear David news: Dan Lin (producer of 'IT') will be producing a Dear David film with screenwriter Mike Van Waes (writer of 'The Conjuring' spinoff 'The Crooked Man') attached. pic.twitter.com/NpM9Ej7ih5

— Adam Ellis (@moby_dickhead) June 6, 2018
You can read all of the tweets and the highlights of readers who followed the story on Bustle, they kept a close eye on the story and documented it well. I found their documentation of it was actually better than what Adam Ellis himself put together. It's a fun read, I recommend checking it out!
~Big Eyes