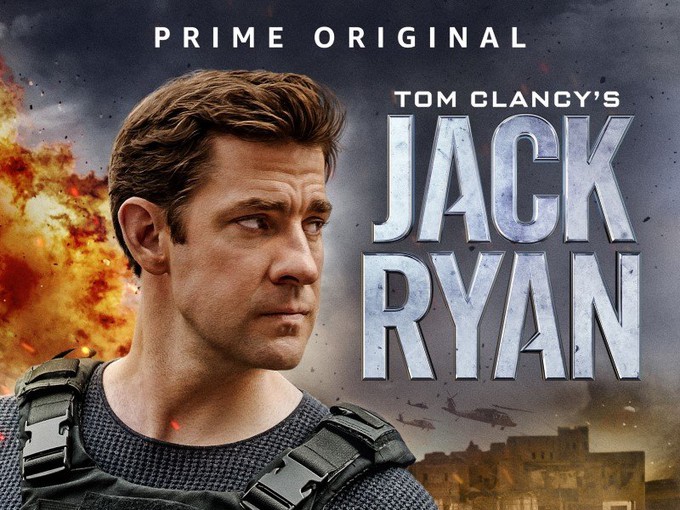 Hey folks, here's a great new trailer for TOM CLANCY'S JACK RYAN, coming to Amazon!
This looks more like a film than a television show; compare a few minutes of this to even well-crafted military drama and you can see what I mean. The principals are all very solid and this trailer makes them look good. Krasinski makes a likable, believable young Ryan; the way he doesn't promise to return a mother's child but does promise he's her best chance of making that happen is spot-on Jack. Wendell Pierce has the right tone for Greer, and Abby Cornish is hard to miss as Cathy, the doctor who will one day become Mrs. Ryan. I thought at first we would start with a season of THE SUM OF ALL FEARS, but if that's what this is, I don't recognize much of it, yet. If the intention is to do some of the novels, I do hope we'll get to CLEAR AND PRESENT DANGER; it doesn't look like Clark, Ritter, or Bennett have been cast, so maybe that's a pipe dream.
TOM CLANCY'S JACK RYAN premieres on Amazon Prime August 31st.
-- Precious Roy