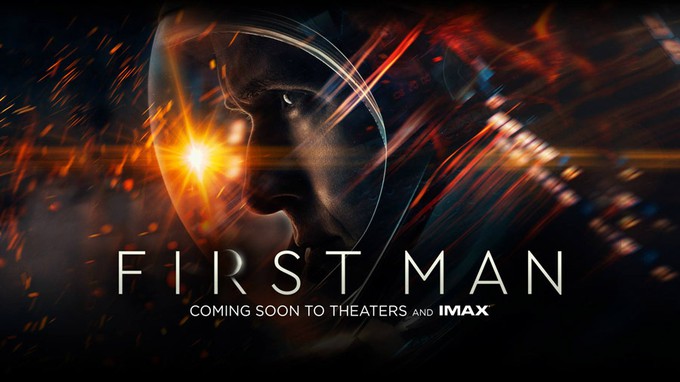 Hola Dannie aqui,
Here with a trailer for "First Man" a film directed by Damien Chazelle who many remember from his work on the critically acclaimed and award-winning "La La Land" and the lesser known "Whiplash." "First Man" stars Ryan Gosling, Claire Foy, and Jason Clarke. The film revolves around the retelling of one of America's proudest moments when Neil Armstrong (Ryan Gosling) walked on the moon, and how he got there.

Here is the trailer-
"First Man" lands in theaters on October 12th, of this year. The cinematography we see in this trailer is beautiful, and one can only imagine how riveting this film will be to watch. This is one I am over the moon for especially an IMAX showing, what about you all out there hanging in the interweb? What do y'all think?

Stay Strong, Live Good, Love Movies!
Dannie aka Pekosa Peligrosa