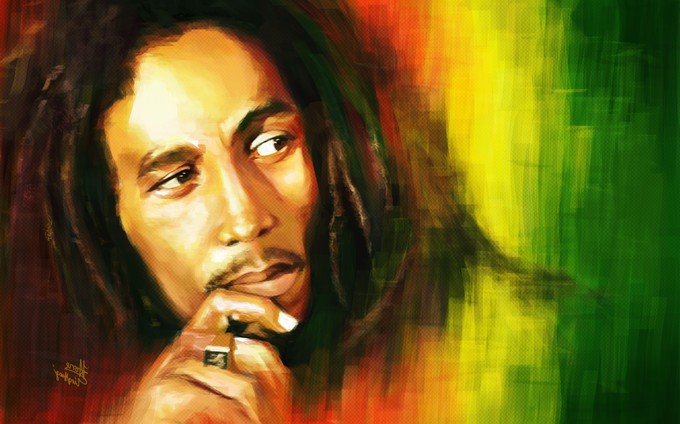 Hola Dannie aqui,
Deadline broke the news that Paramount and Ziggy Marley are currently in talks about producing a film based on the life and times of Bob Marley, Ziggy's Father. I am a gigantic fan of Bob's, his musical and philosophical contribution to the world is one that will outlive us all. Bob Marley may have physically died at 36 years young in 1981, however, his spirit will live eternally floating through the bars of music his bands ("The Wailers" and "BOB MARLEY & THE WAILERS") and he wrote, performed and lived by.
Here below is a photo I found of Father and son (Bob and Ziggy)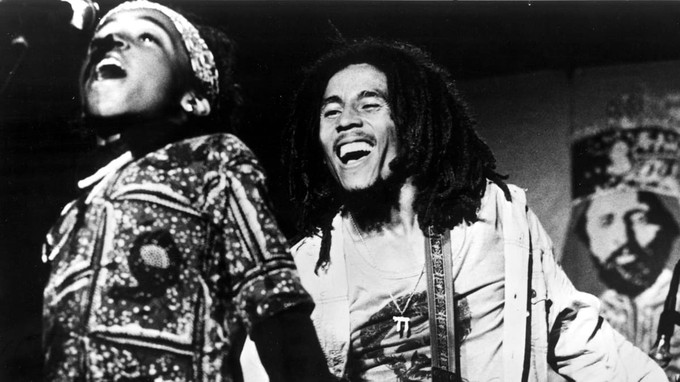 It is needless to say, Ziggy was born to perform, the little time he was blessed with his fathers' presence he obviously soaked up quite a bit of inspiration. Ziggy has gone on to be nominated for 14 Grammys and has won 8. Ziggy's music stands on its own however it is definitely filled with love and is a passionate tribute to his father.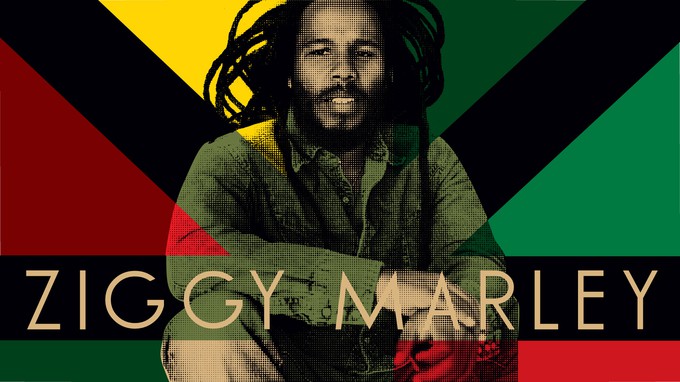 Robert Nesta Marley (Bob Marley) was born on February 6th, 1945 to Cedella Booker then a teenager in love with Norval Sinclair Marley. Norval was a white Jamaican originally from the U.K. Little is known about Norval, we know he abandoned Cedella and Bob soon after Bob's birth, we know he had a tumultuous background during World War II from military reports and we know he only saw his son once before dying while Bob was only 10. Those closest to Bob said he rarely would speak of the man, and when he did it was never in a good light. I wonder how they will handle Norval in the bio-pic.
Here is a photo of Norval Sinclair Marley and a gorgeous young Cedella Booker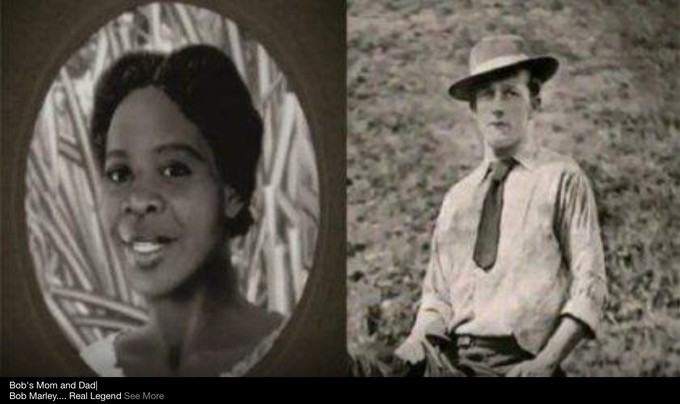 Bob, Peter Tosh, and Bunny Livingston started The Wailers in 1963, by February 1966 Bob had married Rita Marley and discovered Rastafarianism; a religion that would be a guiding light musically, philosophically, and physically. Bob Marley is who immediately comes to mind when the majority of people think of the word Rastafarian. Well, first Bob, then probably marijuana, then Reggae and lastly dreadlocks. By 1969 Bob, Tosh, and Bunny were devout Rastafarians, spreading the words of Marcus Garvey and the love and belief in Haile Selassie I to a global audience, pretty soon Rastafarianism was spreading like a (dare I say) weed.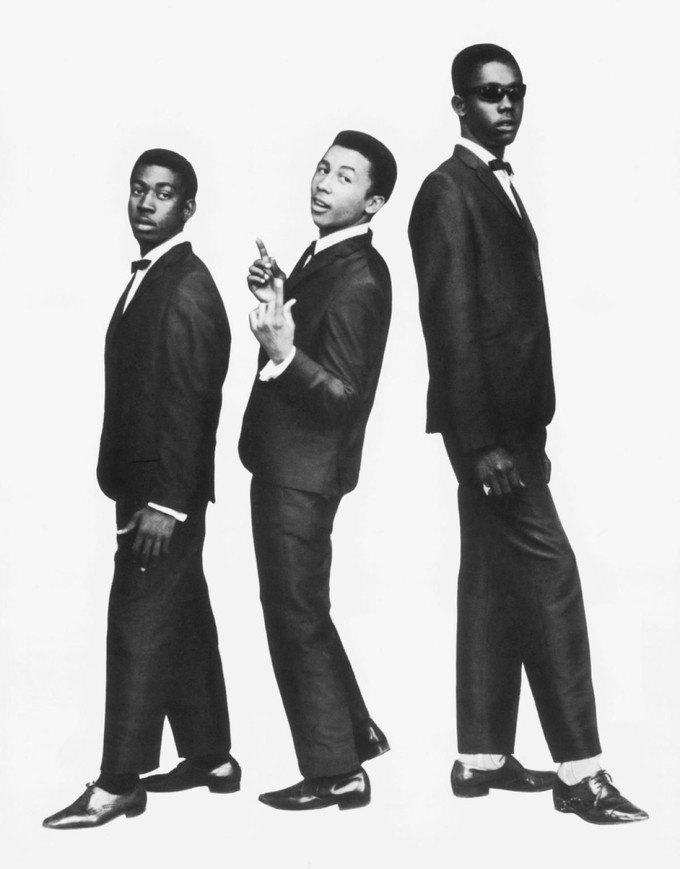 above is a picture of The Wailers. Bob, Tosh, and Bunny.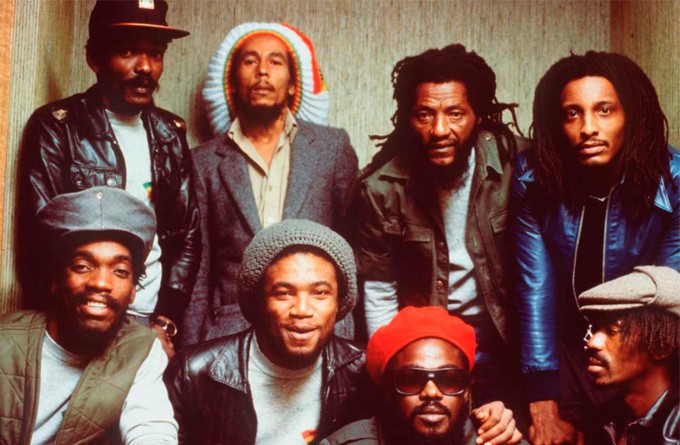 In 1974 Tosh and Bunny left the Wailers to pursue solo careers. Soon afterward Marley would form "BOB MARLEY & The WAILERS" with his wife Rita singing back up. Two musically successful but politically dangerous years pass, which in 1976 led to an attempted assassination of Marley. This led Marley to flee his homeland and seek sanctuary in England for two years.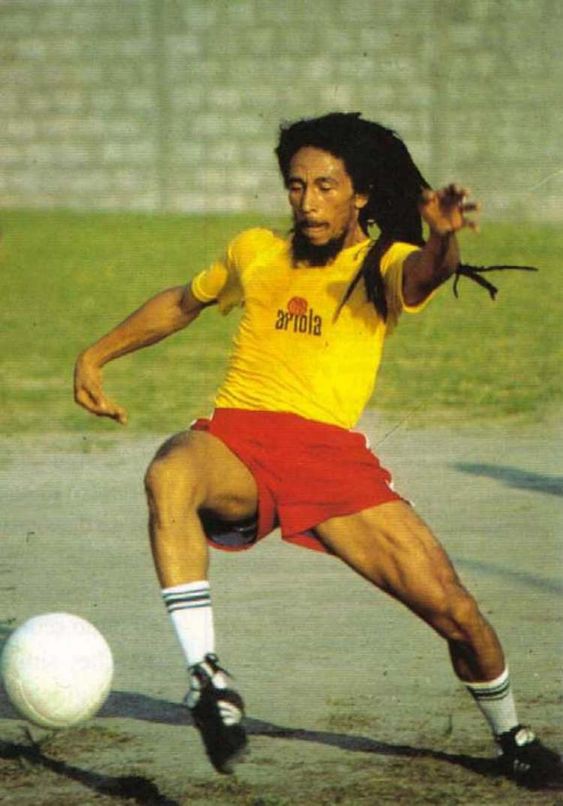 Bob loved many women, he loved soccer, music, and Jah (Rastafarian word for God). His love affairs are as controversial as it gets, he acknowledged eleven children from 7 mothers. In 1977 Bob consulted a doctor regarding a wound on his toe that was concerning, he learned it was a malignant melanoma. Bob refused amputation as it went against his Rastafarian beliefs, and Marley kept on pushing through, continuously touring, writing, loving, and playing.
Bob returned to Jamaica in 1978, where he toiled away working on releasing the 1979 album "SURVIVAL." He went on to tour Europe, America and was the only foreign musician allowed to participate in the 1980 independence ceremony of Zimbabwe. Bob Marley collapsed while exercising in Central Park, in New York City on September 21, 1980. Cancer in his foot had spread throughout his body and on May 11th, 1981 he died in a Miami Hospital.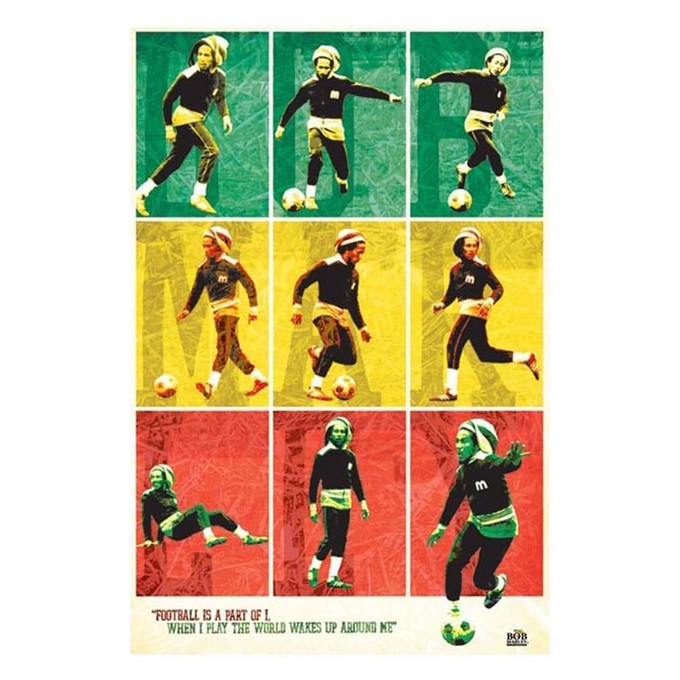 Marley's life was and is extremely interesting it should be cinematically spectacular. The soundtrack is already written and performed so we know the music is going to be great. Now it's about surrounding this man's story with the most capable of artisans to craft something worthy of a true icon. Who would you all like to see in the part of Bob Marley? I hope it is a talented newcomer, a charismatic spirit, a righteous dancer, with timeless voice and smile. The latter are requirements, I could see them casting someone recently in the limelight, I know Donald Glover could swing it. The director I am hoping for? Spike Lee.
What do y'all think? Any Dreadlock Rasta's out there? I will leave this article with a video of Bob performing in 1979, may Jah bless him and his.

Stay Strong, Live Good, Love Movies!
Dannie aka Pekosa Peligrosa