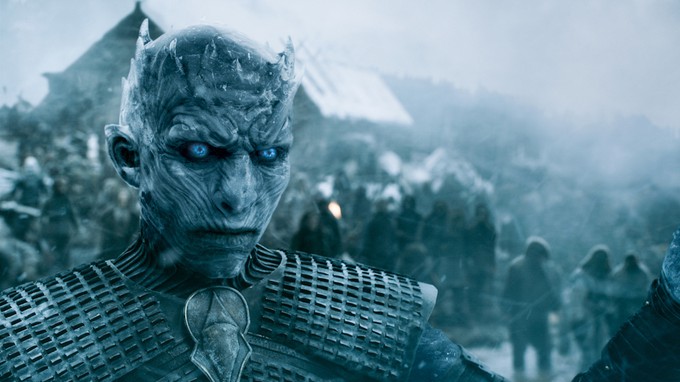 HBO has greenlit to pilot a "Game of Thrones" prequel hatched by screenwriters George R.R. Martin and Jane Goldman.
The pilot will be set thousands of years before the events of "Game of Thrones."
Goldman, who will serve as showrunner should the pilot be greenlit to series, collaborated with director Matthew Vaughn on the screenplays for "Kick-Ass" and "Kingsman: The Secret Service," hit films based on graphic novels written by Mark Millar. Her other screenwriting credits include "Stardust," "X-Men: First Class," "The Woman in Black," "The Limehouse Golum," "Miss Peregrine's Home for Peculiar Children," and "Kingsman: The Golden Circle."
David Benioff and D.B. Weiss, masterminds of the TV version of "Thrones," long ago confirmed they will not be involved with any of HBO's proposed "Thrones" prequel projects in development. (The duo were recently contracted to write and produce a series of big-screen Star Wars movies.)
"Taking place thousands of years before the events of Game of Thrones, the series chronicles the world's descent from the golden Age of Heroes into its darkest hour," an HBO statement says of the prequel. "And only one thing is for sure: from the horrifying secrets of Westeros' history to the true origin of the white walkers, the mysteries of the East to the Starks of legend … it's not the story we think we know."
According to Martin's novels The First Men, from whom the Stark and Lannister families descend, emigrated from Essos to Westeros about 12,000 years prior to the events of "Game of Thrones." There The First Men encountered the less-numerous non-human Children of the Forest, from whom they adopted the religion of the Old Gods.
Some 6,000 years after the arrival of The First Men in Westeros began, the peaceful Age of Heroes ended with the start of The Long Night, which saw white walkers descend from the Far North to kill almost every human in Westeros. The Children of the Forest teamed with The First Men to defeat the walkers. Soon after Bran The Builder used ice and magic to construct The Wall to keep Westeros free of northern menace. The Night's Watch manned The Wall as Bran built Winterfell, founded House Stark and established himself King of the North.
Meanwhile, back in Essos, the peace-loving shepherds of Valyria discovered a lair of volcano-dwelling dragons and began using magic to train the fire-breathing beasts.