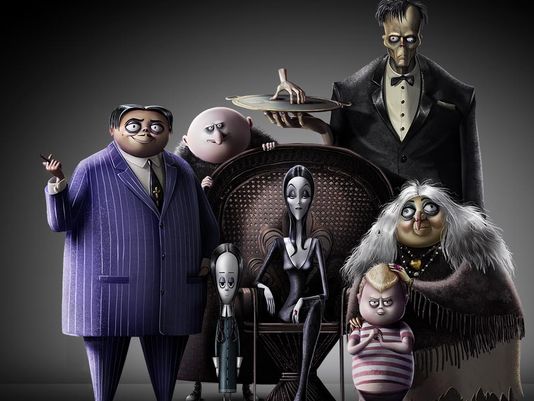 Evening, geeks!
I almost missed this one, but holy heck, we have some art!
Oh man, the first thing that immediately jumps out at me in this is Grandmama's face. I love it. Morticia and her daughter Wednesday seem to be descended from q tips, while Gomez let himself go. Fester reminds me of one of the Tweedles from the more recent ALICE IN WONDERLAND films. Lurch and Pugsley look about as expected.
This may only be some original concept art that was/is subject to change in the final cut of the film, because (I am pleased to share) that ADDAMS FAMILY will be stop motion, according to IMDB!
Oh yes, and the recent casting! Charlize Theron has joined to voice Morticia Addams, and Oscar Isaac will voice the lovingly obsessed Gomez Addams.
Conrad Vernon of SAUSAGE PARTY is to direct… What do you guys think of that? Also directing is Greg Tiernan of...also SAUSAGE PARTY.
We'll get to see this one in theaters October 11th, 2019!
~Big Eyes