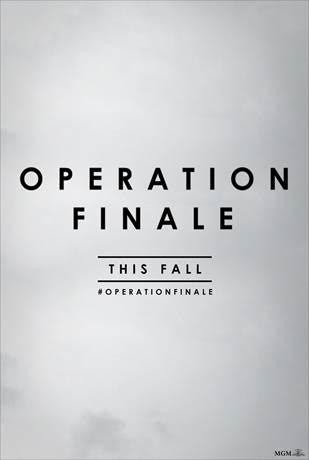 Hola Dannie aqui,
Today MGM sent us a press release on the film "OPERATION FINALE." The film stars Oscar Isaac, Ben Kingsley, Lior Raz, Melanie Laurent, Nick Kroll, Joe Alwyn, Haley Lu Richardson, Michael Aronov, Ohad Knoller, Greg Hill, Torben Liebrecht, Mike Hernandez, Greta Scacchi and Pêpê Rapazote. Wow, what a cast!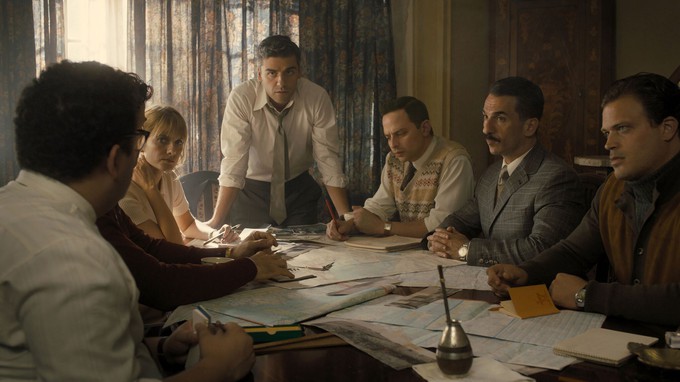 Above we see the avenging Mossad planning their wrangling of Nazi scum led by actor Oscar Isaac!
The film as described by MGM-
"This thrilling true story follows the 1960 covert mission of legendary Mossad agent Peter Malkin as he infiltrates Argentina and captures Adolf Eichmann, the Nazi officer who masterminded the transportation logistics that brought millions of innocent Jews to their deaths in concentration camps."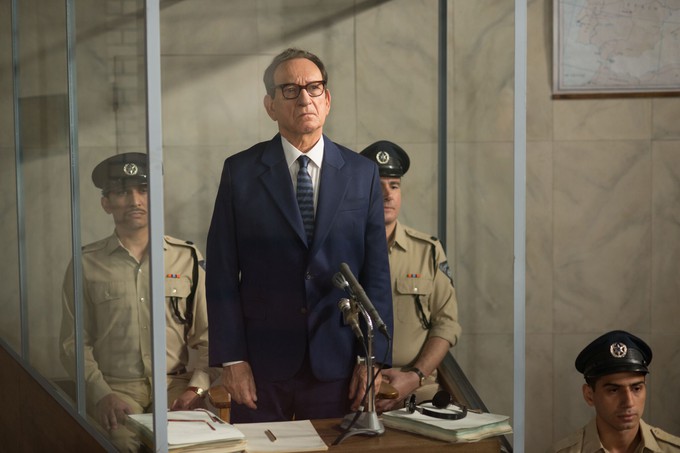 Above we see Ben Kingsley as Adolf Eichmann, the infamous Nazi and one of the main twisted minds behind the Holocaust.
"Operation Finale" is written by Matthew Orton who was recently announced as a writer on the upcoming "Battle of Britain" film. This is Orton's first crack at a feature and seeing as he has already been signed on for another film in the same genre, one can hope the man has the chops for the job. The film is directed by Chris Weitz who brought us "Down to Earth," "The Golden Compass," and the heartwrenching and lovable film "About a Boy" among others.
Here is the trailer-
This film looks amazing, the cast is immaculate, the cinematography seemly eloquent, and the subject matter well, hunting an extremely evil Nazi fuckwad, and bringing the monster to justice... Yeah, I will be there when this film opens on September 14th. What do you out there in Talk-Back-land think? Personally, in my humble opinion, this looks very good.

Stay Strong, Live Good, Love Movies!
Dannie aka Pekosa Peligrosa