Hi folks...
comicbook.com
is reporting on an image of an assembled post-Thanos-snap Avengers, that may, in fact, be the configuration and look of the AVENGERS 4 team.
Take this with a grain of salt. We at AICN are hesitant to share an image or a trailer that doesn't come from trusted sources, and this could be an artist extrapolating from the plot details of AVENGERS: INFINITY WAR. This appears to be a photograph of some kind of production art, hanging on a wall; it could be very real.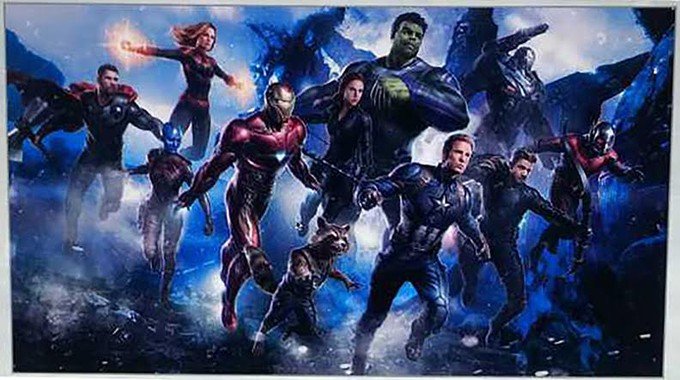 And real or not, there's a lot to love in the image. Particularly, the image of Hulk in an outfit tailored to his size. Banner's difficulties with his alter ego will likely be resolved within AVENGERS 4; it would be amazing to have Ruffalo playing the articulate and sensitive Banner (from the Peter David run) via the CGI'ed tank-shell of the Hulk.
Seeing Hawkeye rejoining the team, and Captain Marvel at the back line piques my interest as well...
-- Precious Roy