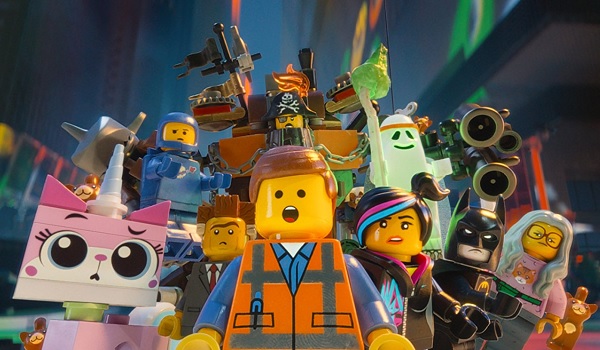 Morning, geeks!
Hot off the YouTube presses! We finally get to see the trailer for THE LEGO MOVIE 2, and it looks just as fun as the first!
I would have never expected to hear the Beastie Boys in a trailer for this, but I like it! The sequel seems to pick up after "the little sister" was allowed to play with the LEGOs too. Of course it's post-apocalyptic, girls only ruin little boys' fun, haha. The sense of humor used for the original was very unique, but relateable. I hope that it passes on into the sequel.
Here's a quick outline of the premise from IMDB:
"It's been five years since everything was awesome and the citizens are facing a huge new threat: LEGO DUPLO® invaders from outer space, wrecking everything faster than they can rebuild."
I am thrilled that sequel was made for the original LEGO MOVIE. The first one certainly took me by surprise. Instead of being another plain jane kiddie movie with a concept such as LEGO, we were greeted with political commentary and a moral that kids wouldn't entirely understand on both sides, but will with age. The movie got meta as heck when we saw a live action Will Ferrell, who was metaphorically President Business. It doesn't look like we will see Will Ferrell again, not even Charlie Day either. That's a bit disappointing, but everything else is still looking good!
THE LEGO MOVIE 2: THE SECOND PART will be hitting theaters February 2019!
~Big Eyes