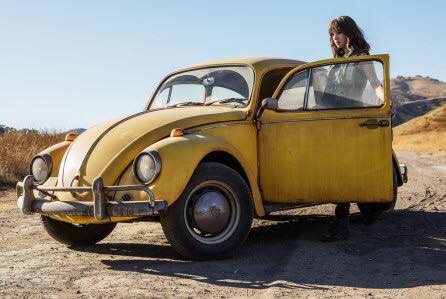 Hey guys, as promised and foretold yesterday, today brings the arrival of the BUMBLEBEE trailer.
Why bother to report this? Well, I guess because TRANSFORMERS were once a cool thing, once, and it is pretty cool that there are films made about them that actually seem to get their transformations right. I just wish more of those films were watchable. I have never liked the Transformer films. I saw the first two and vowed to stop torturing myself after that.
The presence of Hailee Steinfeld is the only thing really testing that resolve right now. This film is on a much smaller scale than the others, with stakes more in keeping with the cartoon... so it might actually be fun for kids, but I wouldn't count on it providing much nostalgia for adults beyond the eighties references.
BUMBLEBEE opens Christmas 2018.
-- Precious Roy