Evening, geeks.
Today we have a new poster for the upcoming WRECK-IT RALPH 2: RALPH BREAKS THE INTERNET.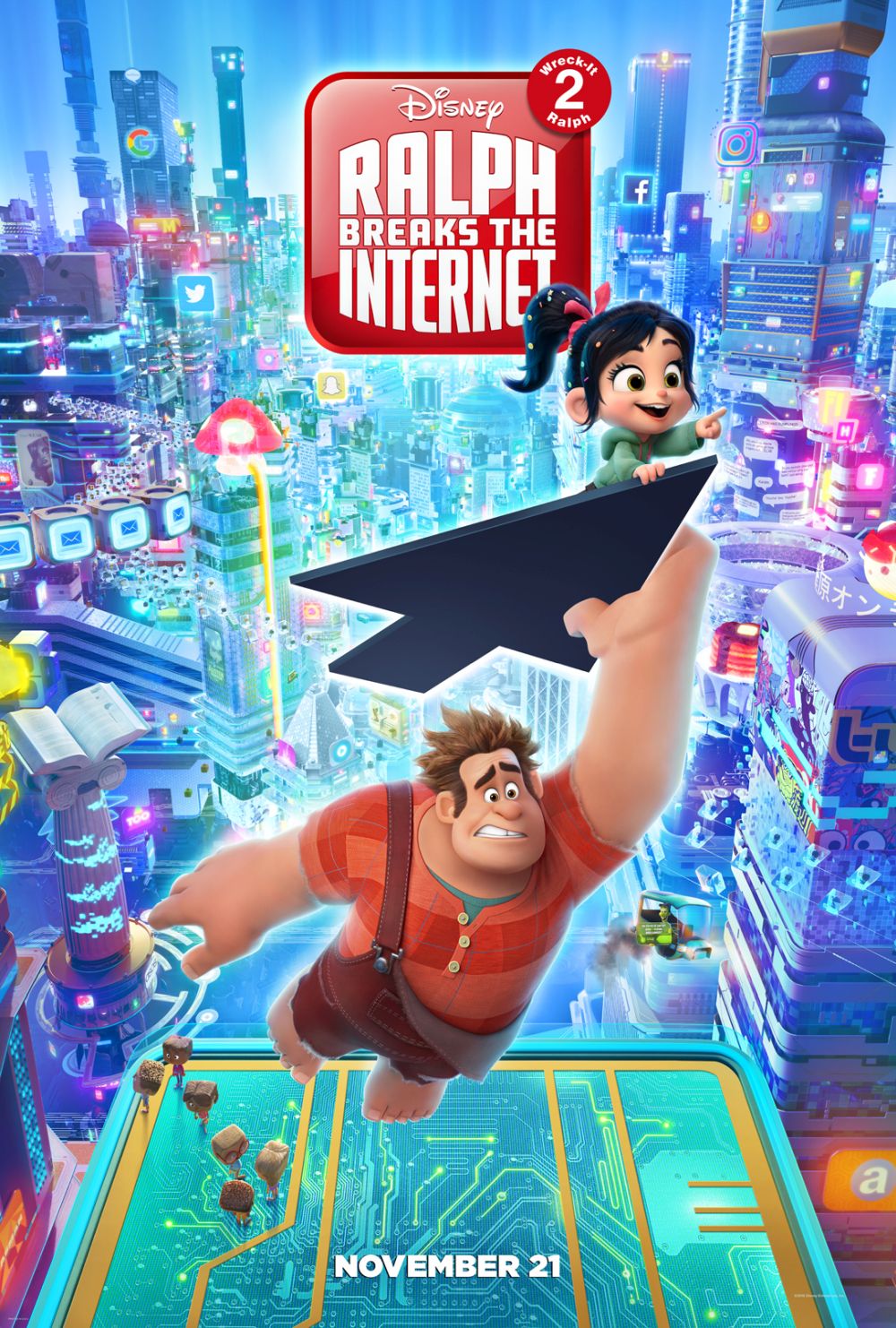 Oh, but wait, there's more!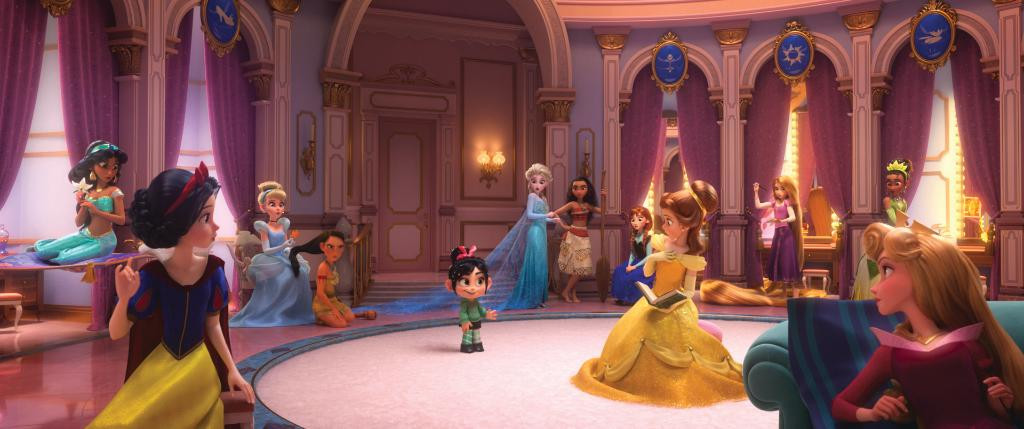 This is a photo from a clip that originally was shown at D23 last year (though at the time, the footage was unfinished and unpolished). Apparently Ralph and Vanellope stumble across the Disney part of the web during their adventures where we meet ALL OF THE DISNEY PRINCESSES. Except for Mulan?
From left to right, we see Jasmine, Snow White Cinderella, Pocahontas, Vanellope (did you forget that she was a princess too?), Elsa, Moana, Anna, Belle, Rapunzel, Aurora and Tiana, Aurora. Supposedly Merida and Ariel were present in the footage presented at D23.
This movie is set to hit theaters November 21st. Don't sweat the long wait though, a new trailer for WRECK-IT RALPH 2 drops tomorrow!
~Big Eyes