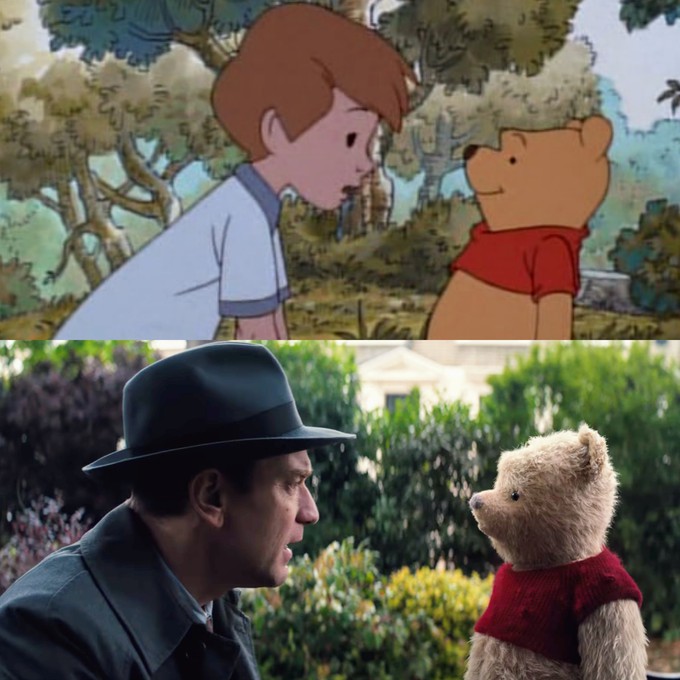 Hola Dannie aqui,
Here with the latest trailer for "Christoper Robin" and boy oh boy it looks as sweet as honey, as sentimental as Eeyore, and as fun as Tigger!
Here is the magically emotional trailer-
Well, I don't know about you all out there in Geeklandia but I am absolutely in love with this trailer and can not wait to see it when it comes out on August 3rd.
Ewan McGregor is always a delight to see work, however, I am much more excited by the characters we all love and grew up with. Pooh's voice is iconically perfect as are the other characters we hear in the trailer. The design choice for the look of Pooh and friends being classically aged stuffed animals that actually look played with, loved, and truly alive is brilliant. The way the light dances in their fur and felt is hypnotic and breathtakingly beautiful.
Director Marc Forster who brought us "Finding Neverland," "Monsters Ball," "Stranger Than Fiction," and "World War Z" took the directors chair on "Christopher Robin." I think Forster is a perfect choice for this film and it is an appropriate follow up to "Finding Neverland" a film that I adore. What do you all think of this one?
Stay Strong, Live Good, Love Movies!
Dannie aka Pekosa Peligrosa