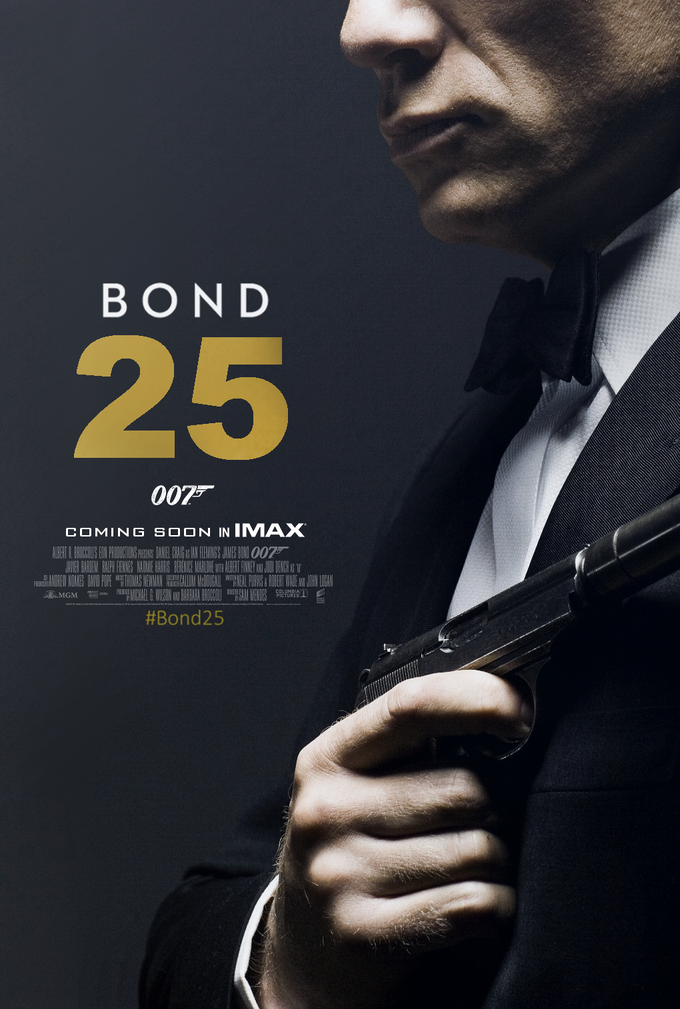 Grab a martini!
Wonderful news out of Tinseltown: Universal Entertainment has secured international distribution rights for the 25thBond film in the franchise, in partnership with MGM, which is handling its domestic release. This is the result of a battle by many major studios after SONY's deal lapsed with the 2015 release of SPECTRE. The as-yet untitled Bond film will be directed by Danny Boyle (SLUMDOG MILLIONAIRE) and written by his long-time collaborator John Hodge (TRAINSPOTTING). As you may already know, this will be Daniel Craig's fifth and final outing as the MI6 operative who famously introduces himself to the very villains on whom he is supposedly spying.
Hodges and Boyle are responsible for one of my favorite madcap action tales, A LIFE LESS ORDINARY, and I am legitimately excited yet nervous to see what they bring to the James Bond franchise. It seems anomalous to say that the films require a certain gravitas when one recalls just how zany they have categorically been, but the ruse of Fleming's tales only works if they take themselves seriously. And as the creator's original stories have all already been mined for film, Hodge is forced to bring something wholly new to the franchise. No easy feat, and I genuinely have no idea what we'll get from this pairing.
Nevertheless, as this will be Craig's last run in the agent's shoes, the filmmakers have quite a bit of freedom in terms of possibilities. For instance, this iteration of James Bond could be killed. He could ultimately lose the central conflict and damn the world, leaving a vacancy for a hero in his failure. He could even, as was alluded at the end of his previous outing, set down his Golden Gun and walk away.
Our answer will arrive soon, as production is slated to begin this December with release dates scheduled for late October 2019 for the UK and early November here in the states. Whatever fate awaits James Bond, we can look forward to spectacular action sequences and (hopefully) a memorable villain incinemas next winter.
What do you think Daniel Craig's swan song for the character will entail?
Until next time, McEric out!