Freddy Beans here,
With a trailer for the new action, comedy, sci-fi, horror film UPGRADE. Holy hell that's a lot of dramas. Do we have a record GUINESS???. In the immortal words of Vader "Impressive! Most impressive!"
I'm in love. I absolutely need STEM in my life now. That's the enhancement he speaks to before kicking all kinds of Remo Williams/Matrix style ass.
Actor Leigh Whannell directs what will be his second film after INSIDIOUS 3. I'm a bit of a fan of Logan Marshall-Green who leads here. Good luck sir, I am super hoping this movie is as much a good time as it looks. My friend says it screams HARDCORE HENRY when he saw it but I'm not getting that at all myself. Of course I likened it to Remo Williams so there is that.
Anyone else geeking out over this trailer like I am?
I can only hope it's as ridiculous as it looks yet stays serious within the world it showcases too, so it resonates. I could see this running sequels if successful. There are not enough mindless action films out there. Ahem of quality!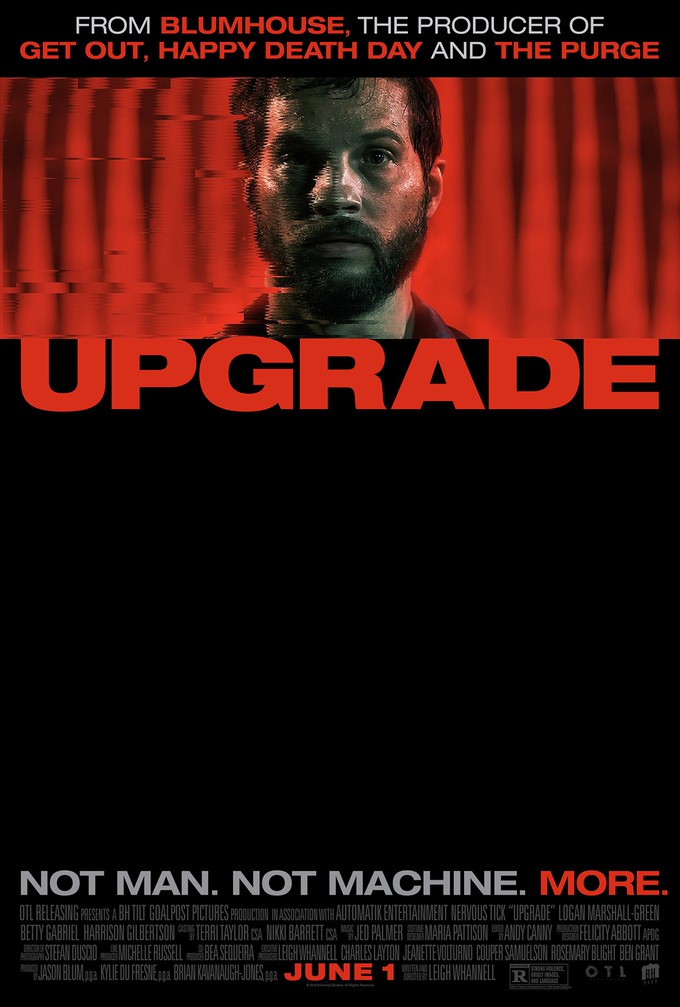 Til next time kids
Freddy beans
Follow me on Facebook
Instagram "@freddybeans_aicn"
Contact me @freddybeans@gmail.com