Hello everyone, Mad Dashiell here and thanks for joining me today.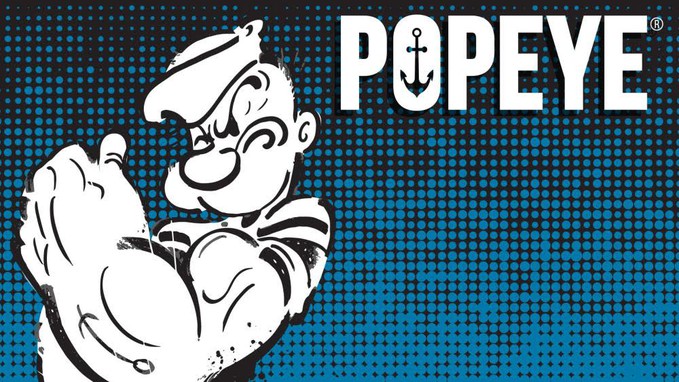 Well, blow me down. Genndy Tartakovsky has left the building on his Sony Popeye film. It's sad to think of what could have been on that project had the studio seen eye to eye with his vision of Popeye. But fear not Popeye fans, E.C. Segar's immortal creation has some fresh news.

Hearst-owned King Features Syndicate has announced a new deal in the works with digital kids' network and studio Wildbrain. Looks like they will helm new original Popeye content to cast anchor at Youtube exclusively. The spinach-powered mariner will have animated originals slated to debut on the brand's YouTube channel. King Features president C.J. Kettler broke the silence himself as this deal marks the first original Popeye content to be introduced to fans in over 10 years, setting up the Sailorman brand relaunch in 2019 for Popeye's 90th anniversary.

Already at 33k subscribers, you can find the newly added channel here
WildBrain plans to produce new compilations of Popeye classic cartoons, taking inspiration from shows including POPEYE, POPEYE and SON, and THE CONTINUING ADVENTURES OF POPEYE. The brand also recently redesigned its website-
popeye.com
New logos and interactive features welcome you aboard.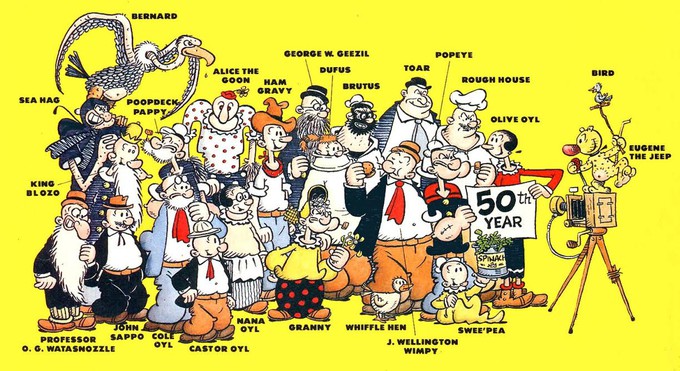 Mad Dashiell's Space For Rant: Ok, let's talk about Popeye. For me, I won't watch a white shirt Popeye cartoon and if he has a son, I'm out. It's not just the color of his shirt either. If Popeye doesn't mumble funny things to himself then- #NotMyPopeye. William Arnold "Billy" Costello, more commonly known as "Red Pepper Sam", is the quintessential Popeye voice, Like Connery to Bond. Costello did 24 Popeye toons before he was fired by the Fleischers, for "bad behavior" allegedly. Jack Mercer took his place in the early 30s and was pretty darn good also, he was the son of vaudeville and Broadway performers, he also performed on the vaudeville and legitimate stage and it transfers well in his voicework he did for Popeye. Another fun Popeye voice fact is during the war they got the voice of Betty Boop to voice in for Mercer while he was in the service for the war. Anyhow, as a staunch Popeye purist, I won't hold my breath let alone get excited about a new spinach chomper until I hear the first joke tacked onto one of Popeye's mumbling fits he has with himself like the old Popeye did regularly.


-Alright that all I can stand cuz I can't stands no more! Thanks for joining me today folks!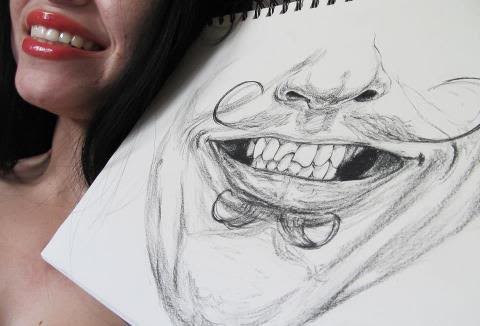 Art Credit:
Dulce Brassea