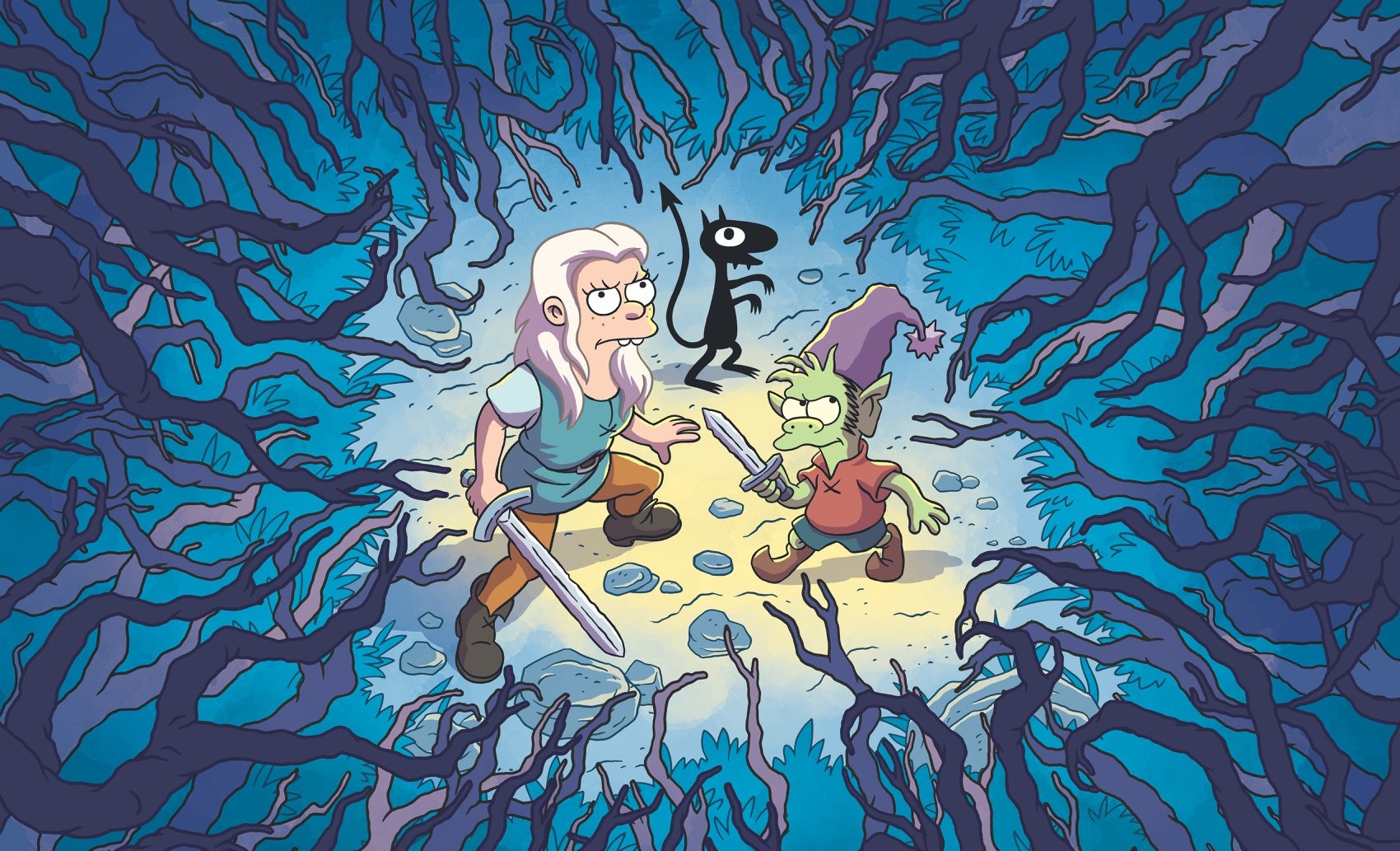 MORNING GEEKS!
You guys willl never believe this, but just yesterday I was making an annex for my list of "Animated Shows to Look Forward to in 2018", and it was all about Matt Groening's DISENCHANTMENT! I was making hopes in it that the article would make Netflix's ears burn, like it did for SHE-RA apparently. After I posted about SHE-RA, a poster for it came out the very next day! I was just about to post the article about DISENCHANTMENT when I caught the first photo dump for the show from Netflix! Do I have some kind of geeky cartoon intuition? Who knows! Onto the pics plus parts what I wrote yesterday!
Netflix says "DRINK IT IN, PEASANTS!"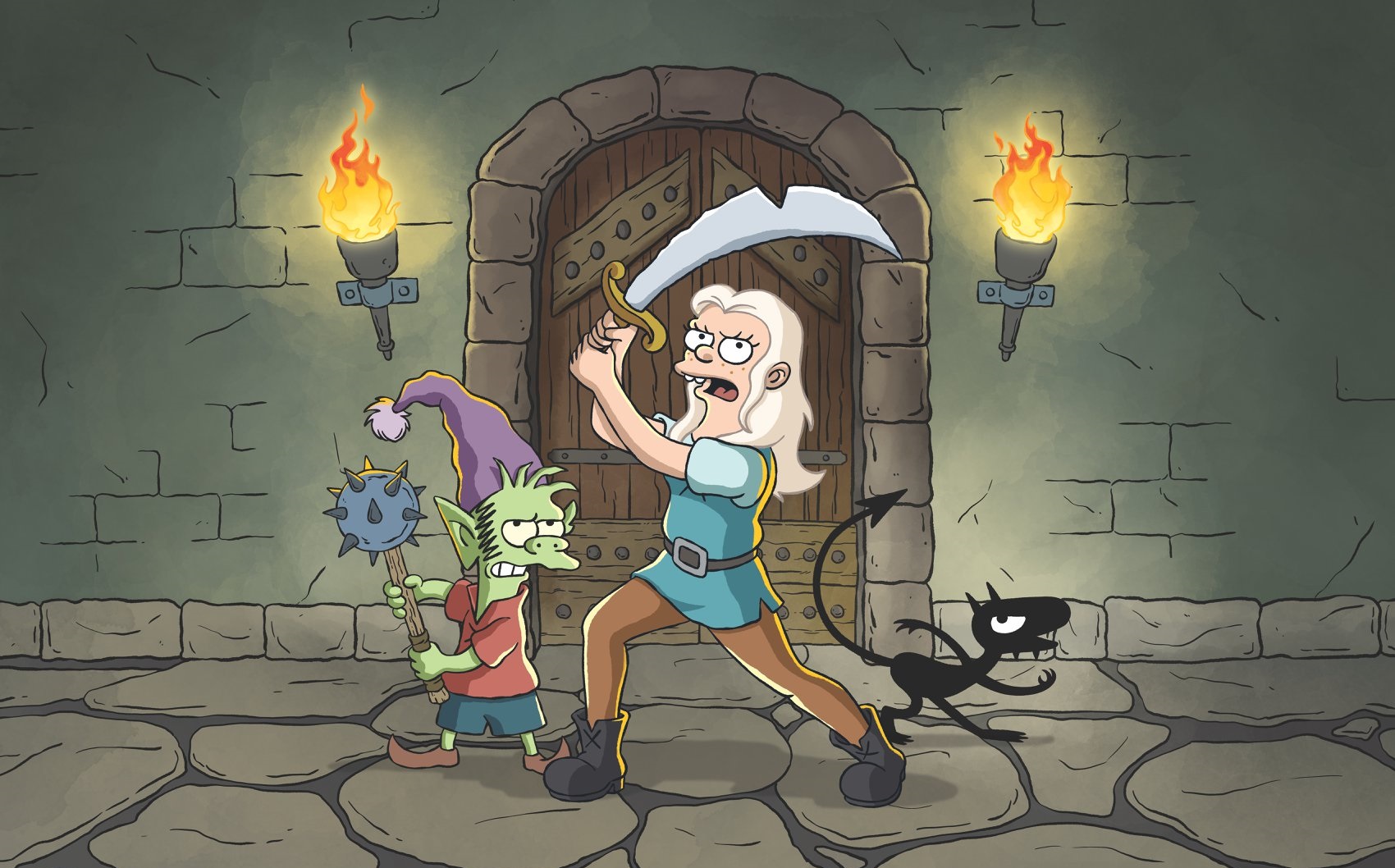 I'm talking of course about the newest creation from the legendary cartoonist Matt Groening. THE SIMPSONS and FUTURAMA'S creator will grace us with one more show before he dies (or at least that's what I expect with his current age, but you never know). It is called DISENCHANTMENT!
The show was announced back in July last year.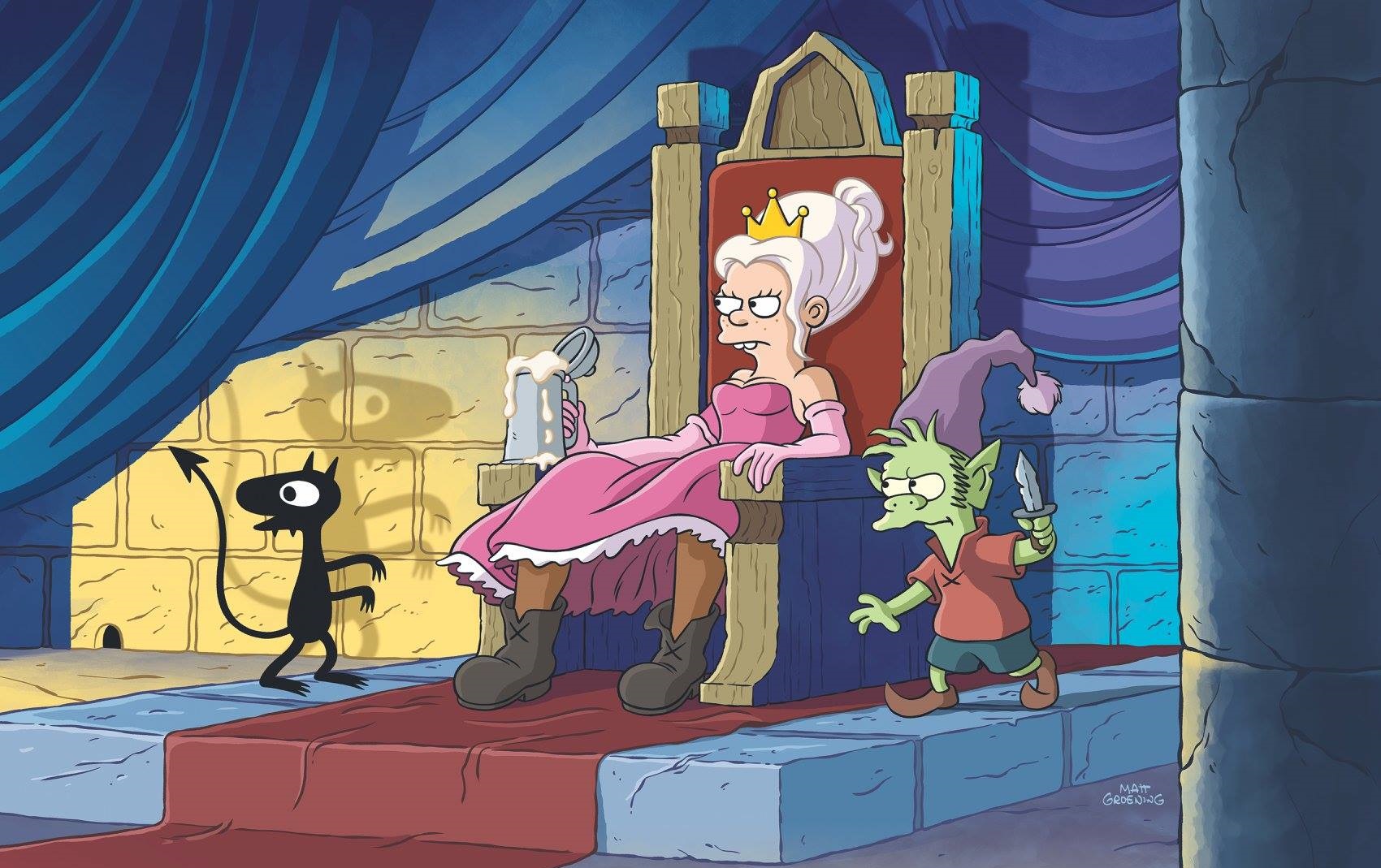 It is about an alcoholic princess named Bean (Abbi Jacobson), who resides in a crumbling medieval kingdom of Dreamland. She has a pompous elf companion Elfo, who is voiced by Nat Faxon, and a personal demon named Luci, voiced by Eric Andre! Bean and her crew will encounter sprites, ogres, harpies, walruses, rolls, imps, and some horrible beasts called humans along the way. Of course, John DiMaggio and Billy West are on board too, along with Maurice LaMarche, Tress MacNeille, David Herman, Matt Berry, Jeny Batten, Rich Fulcher, Noel Fielding and Lucy Montgomery. No Phil LaMarr?
Groening's D&D geekery is showing, and we welcome it. We already knew it was there thanks to an appearance by Gary Gygax (voicing himself) in Futurama---and a few D&D centered episodes/movie.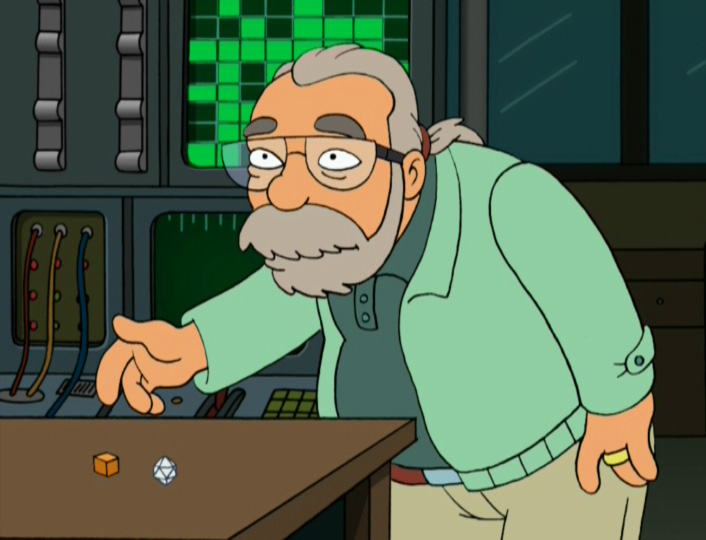 Groening says "Ultimately, Disenchantment will be about life and death, love and sex, and how to keep laughing in a world full of suffering and idiots, despite what the elders and wizards and other jerks tell you."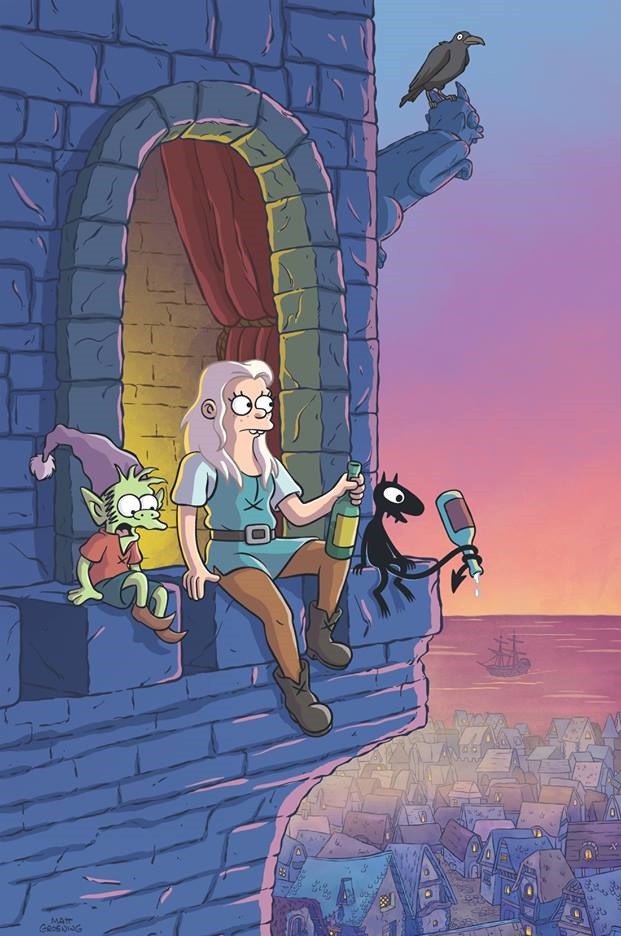 The show has been in development for over two years, and is hitting Netflix August 17!!! BUT I WANT IT NOOOOOOOOWWWWW!
~Big Eyes