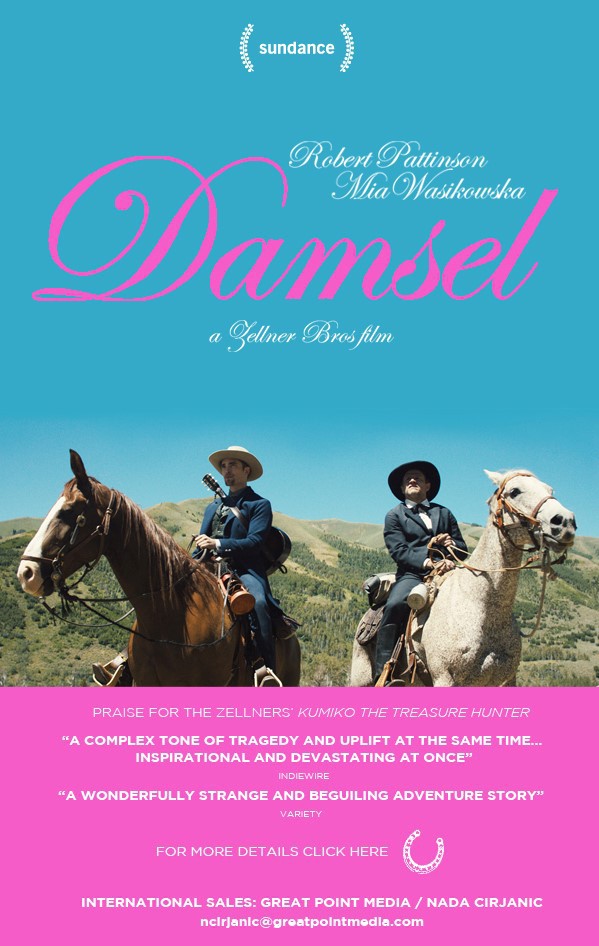 Hey folks... check out this trailer for DAMSEL, written and directed by David and Nathan Zellner!
I love how the trailer beats down your expectations for a Western in about twenty seconds with the introduction of Butterscotch the miniature horse, and becomes something like a Wes Anderson stab at westerns as soon as we meet Penelope (Mia Wasikowska). DAMSEL reunites Wasikowska with her MAPS TO THE STARS co-star Robert Pattinson, and the Zellners brothers play supporting roles in what looks to be the tale of a romantic idealist in love with his own illusions.
DAMSEL is in theaters June 22nd.
-- Precious Roy