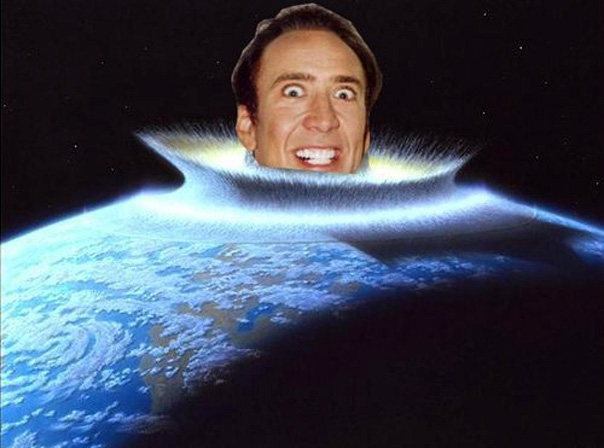 Photo credit unknown!
Evening, geeks.
I'll tell ya, even as a Nicolas Cage fan, before I started writing for this site and looking more deeply into this stuff, I didn't realize just how busy the man was! Since 2016 he been in five movies per year! Though it looks like has managed 6 this year according to IMDB, including the films that are set to come out later in 2018.
Anyways, the premise PRISONERS OF GHOSTLAND is a post-apocalyptic action thriller that centers on a criminal that is sent into a supernatural universe to rescue an abducted girl. They must break free of the binds of an evil curse to escape Ghostland.
PRISONERS OF GHOSTLAND will be director Sion Sono's (WHY DON'T YOU PLAY IN HELL?)debut in English-language film, according to Deadline. Sono and Cage seem like they will make some kind great team of weirdness, and I can't wait to see what comes of it!
Current release date of the film is looking like 2020, so we have some time to prepare.
~Big Eyes