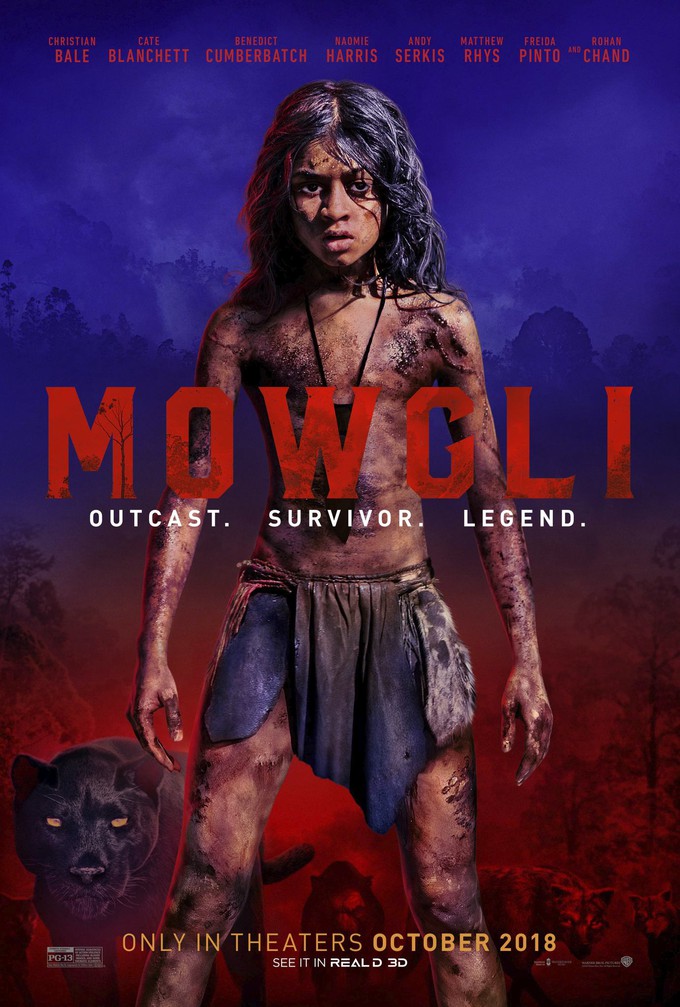 Hey folks, here's a brand-new trailer for MOWGLI, Andy Serkis' version of Kipling's THE JUNGLE BOOK!

MOWGLI's screenplay was adapted from the Kipling book by first-timer Callie Kloves. It stars Rohan Chand as Mowgli, Christian Bale as Bagheera, Benedict Cumberbatch as Shere Khan, Serkis himself as Baloo, Cate Blanchett as Kaa, and Freida Pinto (PLANET OF THE APES).

As Serkis divulges in the featurette above, MOWGLI is a darker vision of the Kipling book, taking the playful, kid-safe elements away, leaving the danger and savageness of the wild jungle behind. While Shere Khan is appropriate Cumberbatch level nasty, Blanchett's Kaa is not kiddin' around the way Disney's animated Kaa is.

MOWGLI will be in theaters October 19th, 2019.

-- Precious Roy