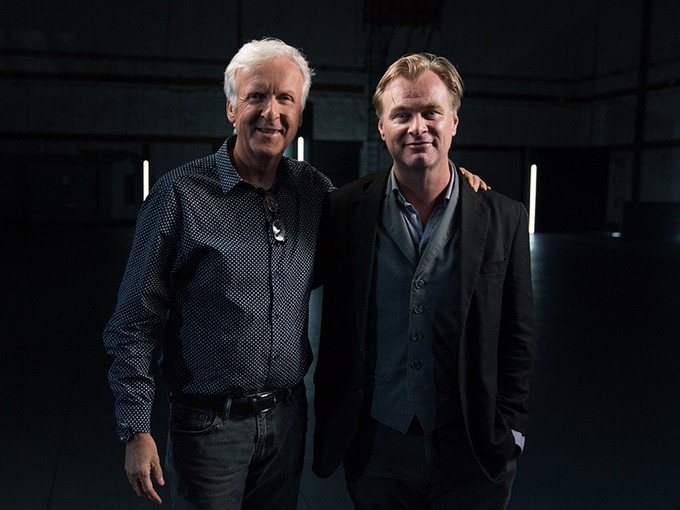 AMC says of "Dark Futures":
Steven Spielberg, Christopher Nolan, Robert Kirkman and others explore what happens... when the world goes to hell? How does science fiction imagine the end will come about? And could I survive?
The CW says of "The Fanatical":
When Tanya, a disciple of Coville's, escapes from what's left of his cult, she gives Kara and James a journal that could hold the key to saving Sam. Someone learns Guardian's identity and threatens to expose James if he doesn't do what they ask. James contemplates what it means to be a black vigilante without a mask.
The CW says of "You've Got to Hide Your Liv Away":
Ravi and Clive work together to solve a case. Meanwhile, Major pulls a surprising move on Liv.
"Lucifer's" series finale hit an uptick, but it wasn't enough to prevent Fox from sending it back to Hell.
Mondays, April 16-May 14, 2018
(Adults 18-49; repeats in gray; older weeks in parentheses)
3.5 (2.3) (1.8) (1.6) (1.5) NBA Basketball
1.6 (1.5) (1.7) (1.5) (1.8) The Voice
1.1 (0.7) (0.7) (1.0) (---) Big Bang Theory
1.0 (1.0) (1.1) (---) (---) Dancing/Stars
1.0 (1.0) (---) (1.1) (1.0) Love & Hip-Hop
0.8 (0.7) (0.6) (0.7) (0.7) Lucifer
1.0 (0.9) (0.8) (---) (0.8) Man With A Plan
0.9 (---) (---) (---) (---) Basketball Wives
0.9 (0.8) (0.8) (0.9) (0.9) The Resident
0.9 (0.7) (0.7) (---) (0.8) Superior Donuts
0.9 (0.9) (1.0) (---) (1.3) WWE Raw
0.8 (0.9) (---) (---) (---) Running Wild
0.7 (0.7) (0.4) (0.7) (0.6) Teen Mom
0.6 (0.6) (0.6) (---) (---) Elementary
0.6 (0.7) (0.6) (0.6) (0.7) Vanderpump Rules
0.5 (0.5) (0.5) (0.7) (0.7) The Crossing
0.5 (0.5) (0.5) (0.4) (0.5) Supergirl
0.4 (0.8) (0.5) (0.3) (---) NHL Hockey
0.4 (---) (---) (---) (---) Street Outlaws
0.3 (0.3) (---) (---) (0.3) American Pickers
0.3 (---) (---) (0.3) (---) Best Baker
0.3 (0.3) (0.3) (0.3) (0.4) Hannity
0.3 (0.3) (0.3) (0.3) (---) House Hunters
0.3 (0.3) (---) (---) (---) House Hunters Intl
0.3 (---) (---) (0.3) (---) Ingraham Angle
0.3 (0.3) (0.2) (0.2) (0.3) iZombie
0.3 (0.3) (---) (---) (---) Love It Or List It
0.3 (---) (0.3) (---) (0.3) Ninja Vs. Ninja
0.3 (0.3) (---) (0.3) (---) Pardon/Interruption
0.3 (0.3) (0.3) (0.3) (0.5) Rachel Maddow
0.3 (---) (---) (0.3) (0.3) Tucker Carlson