Hello all, Mad Dashiell here welcoming all my fellow Lovecraftians here with me today. Let's dive into the abyss, shall we?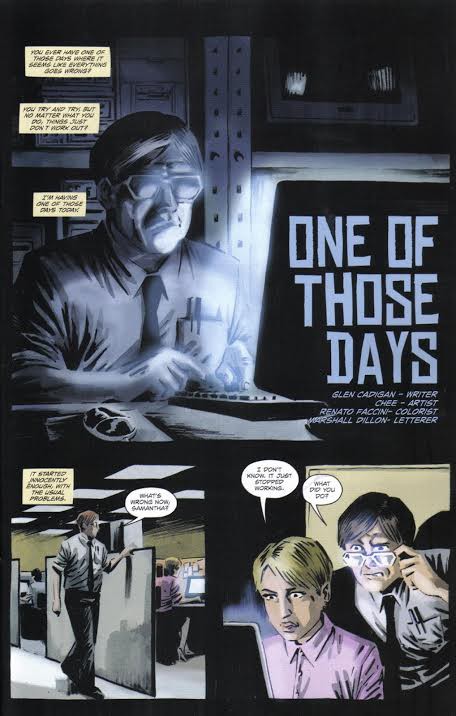 ELDRITCH CODE was adapted from the tale ONE OF THOSE DAYS, a short story originally appearing in Cthulhu Tales # 6. The short film is Directed by Ivan Radovic and so now without any further adieu let us unleash this cosmic horror that to describe would cause permanent insanity. Wait, I guess that is my job, good thing I'm already Mad-
Eldritch Code - Short film from Eldritch Code on Vimeo.
Ivan Radovic is a hands-on director that rolls up his sleeves for the visual effects of his film projects. The story goes Radovic caught the tale from Cthulhu Tales #6 in reprint and he decided to make it into a movie. Radovic reached out to Glen Cadigan, the author of the short story. Cadigan reached out to Mark the editor at the time, but was no longer with BOOM! and Mark reached out to BOOM! Studios letting them know that they should take this Swedish director seriously. Shortly thereafter, Ivan got permission from BOOM! to turn it into a short film, and he spent a lot of time turning his vision into a reality. Eldritch Code has spent the last year at over 30 film festivals in 14 countries, spanning 4 continents, and it even has its own Facebook page (
www.facebook.com/EldritchCode
) as sort of an online passport of where it's been.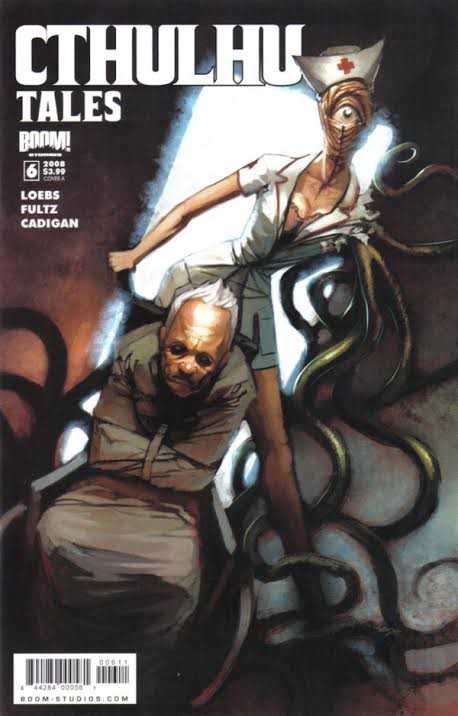 Martin Hendrikse stars as the dedicated IT-guy hellbent on stopping a computer virus from spreading, unaware that he might be about to unleash cosmic horrors upon the fabric of humanity. Lisa Bearpark plays a coworker in the office that might have ulterior schemes besides getting through the day.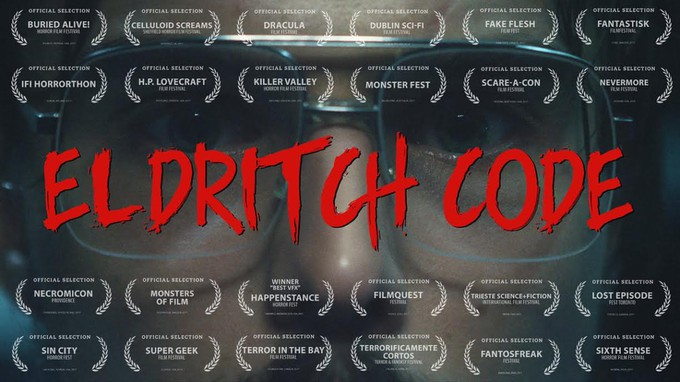 -Being a longtime all things Lovecraftian fan I gotta say this was a special treat to find in my Gmail, if any of you have any films or comics you are working on, hit me up, my Twitter contact is below. Keep the amazing works coming at me and thanks for joining us, this is Mad Dashiell signing off.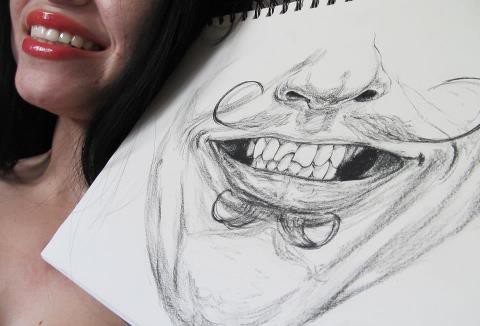 Art Credit:
Dulce Brassea