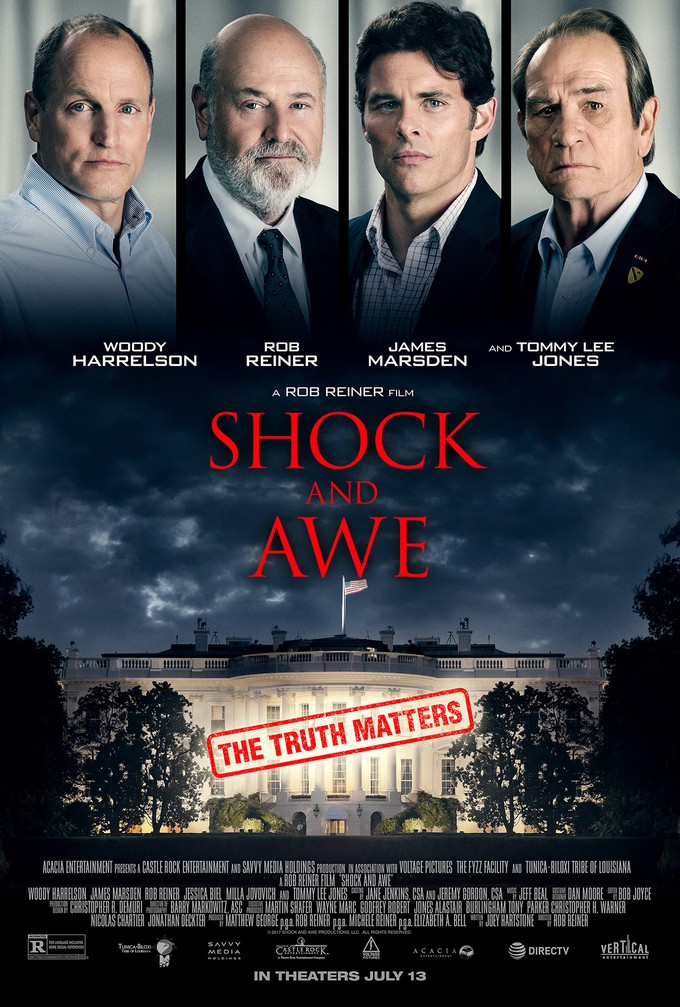 Hey Everybody Freddy Beans here,
With an awesome trailer for Rob Reiner's new one SHOCK AND AWE coming to theaters July 13th.
I watched that trailer three times, it's bad ass!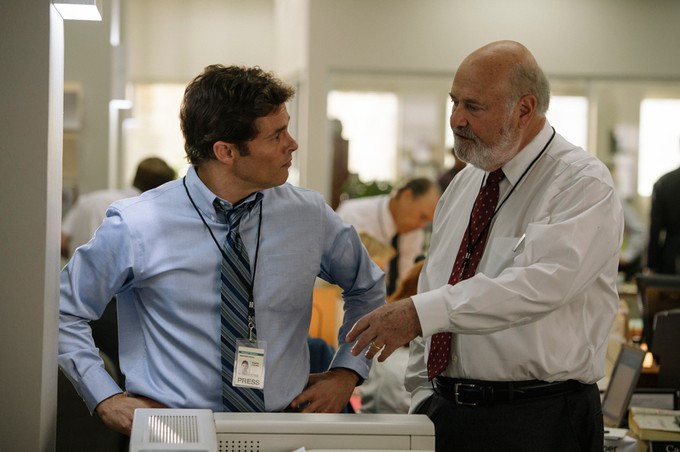 I'm a fan of all the actors here and they seem to all be handling meaty roles here in one of the boondoggles of our era. It's amazing how quickly we forget we as a country were led to war with a load of crap that ended up hurting our standing in the world. It's also largely what put us in one helluva recession to boot.
My favorite part is this trailer stays away from political leanings and seems to be more about showcasing the incredibly important role a free press plays in our country. Timely, eh kids? I'm pretty sure the poignant topic is a warning letter of sorts as we find our free press under constant attack here in 2018. I'm hoping SHOCK AND AWE sticks to the facts and uses politics meagerly allowing us all to really soak in that time, so hopefully we never repeat the same mistakes. Yeah, I'm a dreamer…But I'm not the only one!
Back to those actors: Rob Reiner plays the lead here at presumably Knight Ridder Newspapers. They were the ones who were consistently on the mark about those nonexistent weapons of mass destruction Saddam Hussein wasn't hiding. All while the WASHINGTON POST and NEW YORK TIMES regurgitated the story being fed to them by the white house.
Woody Harrelson continues to pick great projects. Last I saw him on screen he was the first half warmer to France McNormand's closer of possibly the best film I saw last year THREE BILLBOARDS OUTSIDE EBBING, MISSOURI.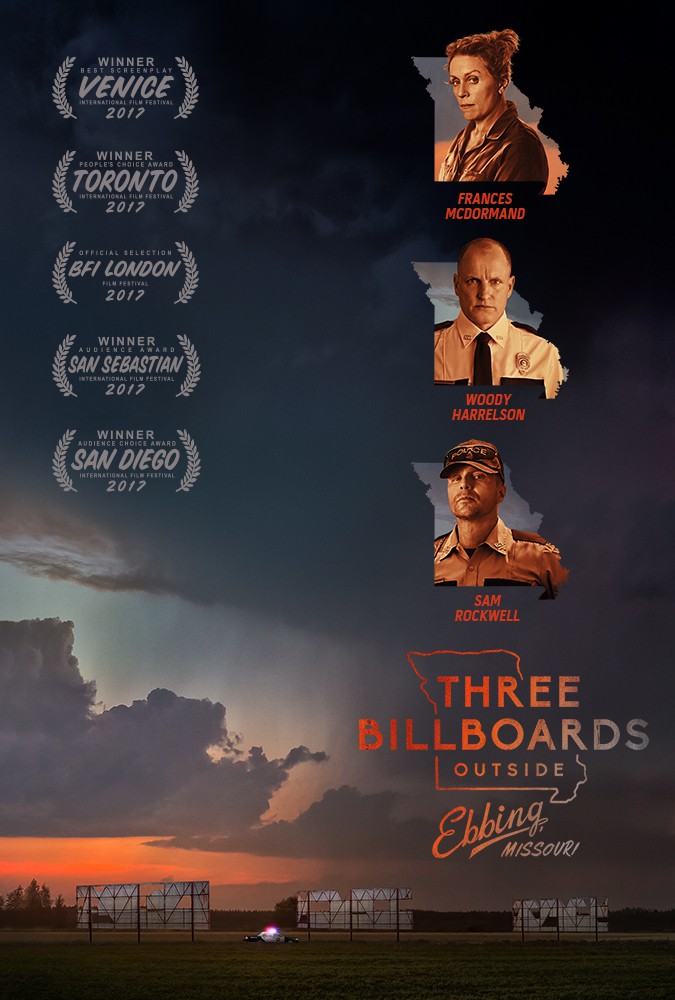 Jessica Biel, James Marsden, Milla Jovovich, and the one that made this a must see movie the second I spied him Tommy Lee Jones. I'm crazy about Mr. Jones and have a hard time not enjoying his films. This seems like a perfect role for him but the entire time I watched that trailer I kept seeing Robert Mueller's face in his future. Am I wrong, or should someone start casting him immediately??? Hah
I'm going to end this article with a love letter to Rob Reiner who many forget is one of the best directors still in the game. He came onto the scene as Meathead of course in ALL IN THE FAMILY but found success in his first theater film THIS IS SPINAL TAP. Then followed that Monty Python'esque hilarity with THE SURE THING. Followed by one of the epic runs in film STAND BY ME, THE PRINCESS BRIDE, WHEN HARRY MET SALLY, MISERY, A FEW GOOD MEN. Most director's dream of making just one must see film, Rob has near a dozen and I'm one of his biggest fans.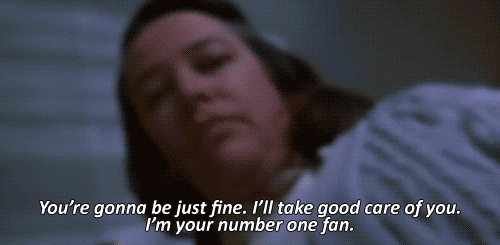 People get all burned up over political leanings these days, just as we always have, I suppose. I'm the guy that loves all this turmoil to a point because it creates fantastic art in the end. And that's how we tend to remember these big moments throughout history anyway. Through the art that follows that speaks to one's heart. Altogether now…."AAAAAWWWWWWWWW."
Til next time Kids
Freddy Beans
Follow me on Facebook @https://www.facebook.com/FreddyBeansWrites/?ref=bookmarks
Instagram "@freddybeans_aicn"
Contact me Freddybeans@gmail.com