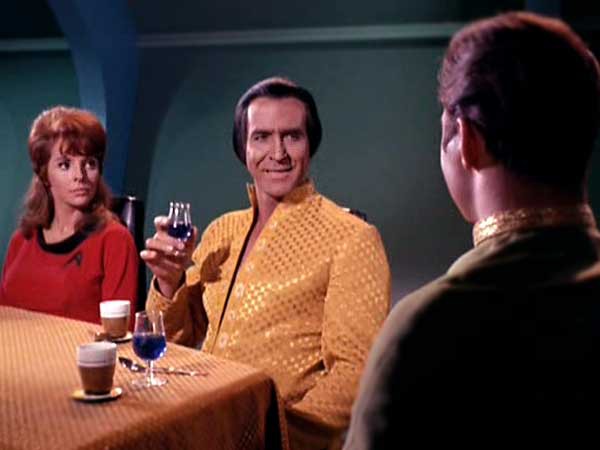 "I was hired to write a stand-alone 'Star Trek'-related trilogy," "Star Trek II: The Wrath of Khan" director-ghostwriter Nicholas Meyer revealed to an audience gathered for his May 15 "Shakespeare and Star Trek" discussion at the University of California, Irvine.
"I was writing it for CBS [All] Access, but at the moment CBS is at a war with Paramount/Viacom. They're in a power struggle which turned really nasty this past week when CBS decided to sue Viacom. So I don't think my project is going anywhere in a hurry, because everything is on hold while they sort out this merger business."
Though Meyer has never publicly revealed the subject matter of his secret Trek project, we've known since spring 2017 that Meyer's CBSAA miniseries would serve as prequel to "The Wrath of Khan," depicting the genetically enhanced superman's life prior to his final showdown with Admiral James Kirk.
Meyer was credited as "consulting producer" during the first season of CBSAA's "Star Trek: Discovery," but sources indicate Meyer has had little or nothing to do with "Discovery" since producers elected not to produce the script he co-wrote for "Discovery's" second episode.
Aside from 1982's "Star Trek II," Meyer co-wrote and produced 1986's "Star Trek IV: The Voyage Home" (the one with the whales) and co-wrote, produced and directed 1991's "Star Trek VI: The Undiscovered Country" (the one with the Klingon general who looked like Christopher Plummer). He also wrote and directed the 1979 Jack The Ripper thriller "Time After Time" and directed the 1983 post-apocalypse drama "The Day After."