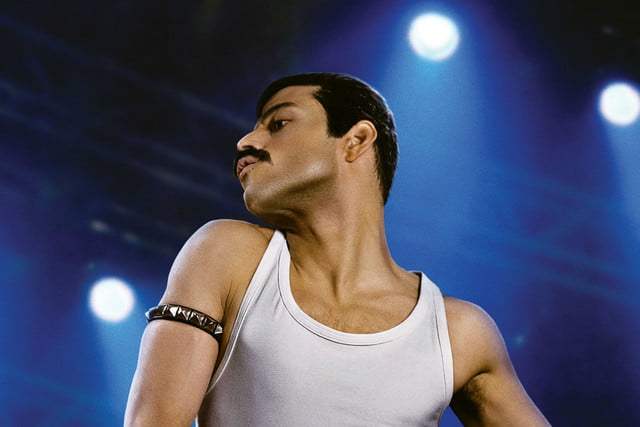 Afternoon, geeks!
After so many problems in production, the first trailer has finally dropped for BOHEMIAN RHAPSODY: THE MOVIE! Check it out!
MR. ROBOT'S Rami Malek nails the look of Freddie Mercury! But how much of that singing is him? A lot! In an interview he had with Stephen Colbert, Malek tells about his awkward performance singing Queen for Queen!
This biopic has had director Bryan Singer quit for health reasons, halting production temporarily back in December. Dexter Fletcher has taken Singer's place and hopefully strung the rest of the movie together well enough. Because sometimes when movies swap directors, it can be pretty obvious and the movie can fall apart.
Sacha Baron Cohen who was first cast as Freddie Mercury, left the role. Cohen very much disliked how the script and film was playing out, and the remaining members of Queen were unwilling to change anything in it. Queen wanted the film to hold a PG-rating "that vaunted the band's legacy", according to Rolling Stone. The drugs are cut out and the second half of the movie is going to portray how the band carried on without him.
Damn it, now I'm less excited for this movie. It's sounding more like a vanity project for the band than it is a real biopic about Mercury.
BOHEMIAN RHAPSODY: THE MOVIE is due to come out November 2, 2018.
~Big Eyes