Hey everyone Freddy Beans here,
With a perfectly timed trailer for Mother's day brought to you by the family film HEREDITARY.
I can't wait to give my mom flowers now!
Happy early Mother's day to all you mothers out there. Well, the ones avoiding telling your kids you never wanted them. It's tougher than it sounds at times!
As for the movie itself, it's top of the horror movie list for me here in 2018. I cannot wait to see this thing, it seeps ick from all its pores and seems to keep finding ways to surprise me in the trailers alone.
Did they have the hung person being lifted into the treehouse scene before??
I feel like I need to stop watching all this promotion and not let it influence me, because right now, this thing better be nothing short of a masterpiece or I'll be disappointed. I kid, but seriously, I'm a bit attached here.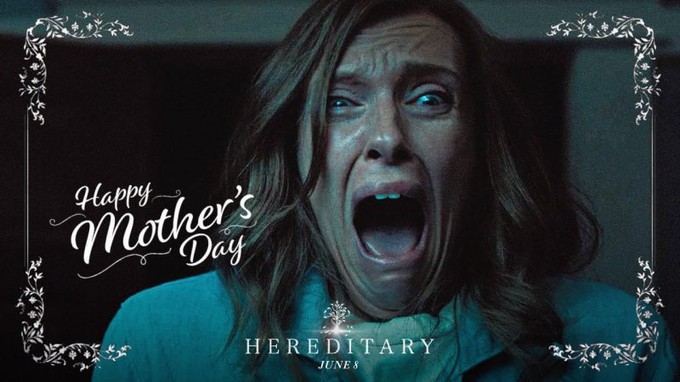 Til next time Kids
Freddy Beans
Follow me on Facebook
Instagram "@freddybeans_aicn"
Contact me @freddybeans@gmail.com