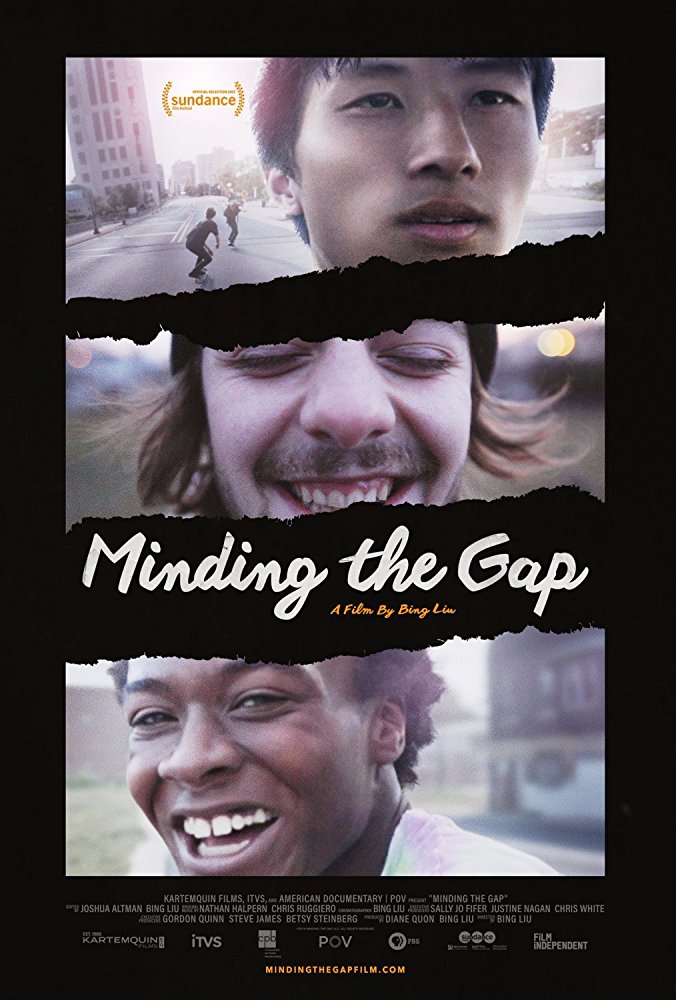 "This device cures heartache."
That message is seen scratched in the top of a skateboard in the lyrical documentary by first-time feature filmmaker Bing Liu, MINDING THE GAP. This film follows three young men from the 'Rust Belt' town of Rockford, Il, who ran away from home and found initial solace with each other through their mutual love of skateboarding. The documentary shows these three as they begin to take their first steps into adulthood. Keire, 17, starts his first job while internally grappling with his racial identity and the shadow of his deceased father. Zack, 23, is about to be a father himself and is struggling to keep his tumultuous relationship going through this new chapter in his life. Liu is the final subject, of the film, as he is working through his own personal traumas while capturing these life changes of his friends.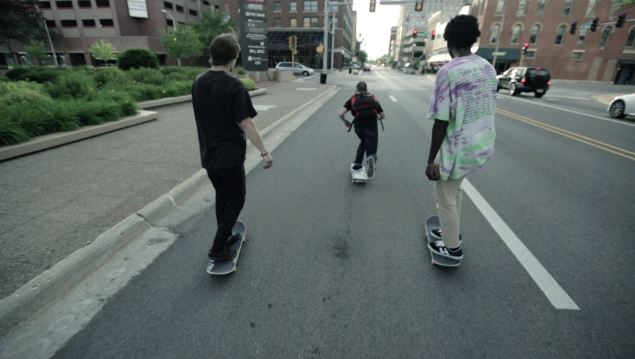 The film intersperses footage of them, shot by Liu, as younger children skating and having normal adolescent hijinks with the stories of their struggles into adulthood while framing it all with truly beautiful, modern-day footage of them skating the urban streets they grew up on. The camera does away with the typical "fish eye" lens viewpoint you normally see with skateboarding footage and instead places you at shoulder level with them as the glide and flip through their runs. The sense of motion and immersion the footage creates is truly breathtaking.
Liu keeps himself obscured through the early parts of the film, only glimpsed in the archival footage and heard off camera engaging the others in questions to delve deeper into their individual stories. There is a point in the narrative where you begin to get glimpses of his story though and as his past comes to light, the true journey of the film is revealed. The film is about growing up and becoming your own person but it is also about how our struggles and hardships define us and how we either rise above them or let them hold us in a cycle of self-destruction.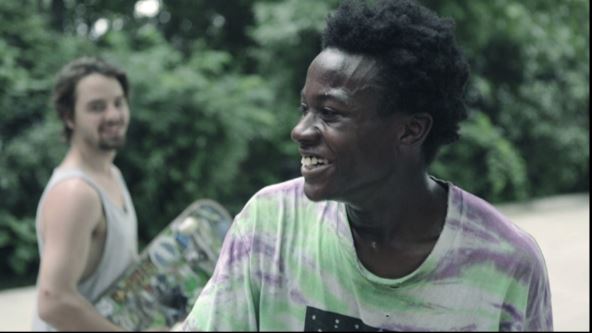 MINDING THE GAP is an amazing debut feature. Beautiful, touching, and at times joyous and heart-wrenching. I doubt there will be a better documentary released this year. As I think back on it, I keep seeing the message scratched into that skate deck: "This device cures heartache". Heartache can't be cured by an object or an activity, but those things can help us see the beauty and hope in the world and give us the strength to grow and work through our hurt.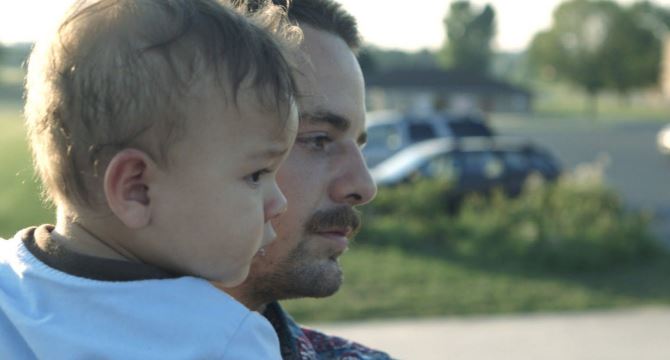 MINDING THE GAP has been picked up for distribution and will be released later this year.
-Wheels