Big news for martial arts film fans broke last night on social media as Scott Adkins (the UNDISPUTED series) announced that he will be joining the cast of it IP MAN 4!
The IP MAN series has long been in the high watermark for martial arts films coming out of China. The series, which revolves around Bruce Lee's teacher, the titular Ip Man, was the one that finally made Donnie Yen (BLADE 2) the international action star he always deserved to be and is known for its thrilling, intricate fight choreography. The fourth installment in the series will be directed by Wilson Yip (PARADOX), who has directed all the other installments of the series as well. Legendary action choreographer Yuen Woo Ping (ENTHIRAN) will be in charge of the fight direction. Here it is from Adkins himself!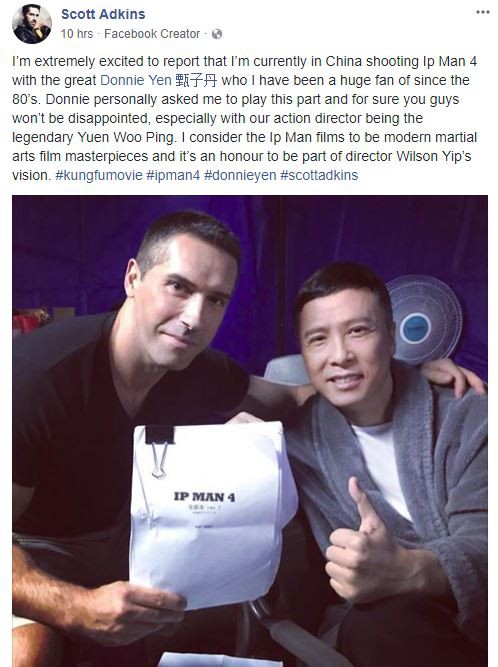 It's unknown whether Adkins will be playing a hero or villain in the film, but knowing how China likes to cast westerners I fully expect him to play the role of a villain. If you aren't aware of Adkins's work, he has been putting out, low budget but high-quality martial arts films for years at this point, (such as ACCIDENT MAN, UNIVERSAL SOLDIER: DAY OF RECKONING, and NINJA: SHADOW OF A TEAR) while also turning in smaller, supporting roles in larger productions like ZERO DARK THIRTY and DR. STRANGE.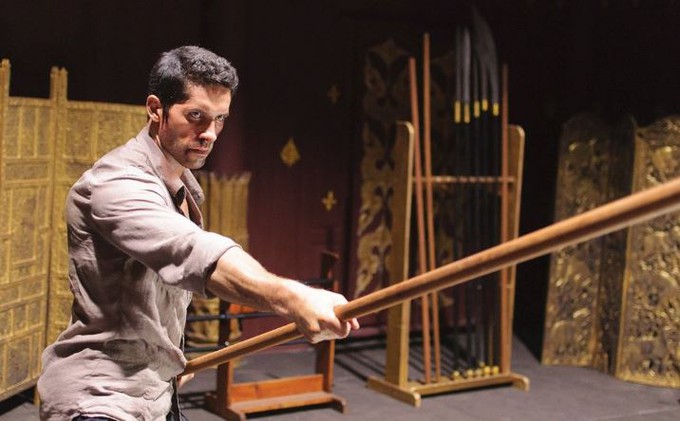 Adkins is an amazing physical performer and I can't wait to see what he does with such a large production geared toward his strengths.
IP MAN 4 is expecting to film soon and release near the end of 2018.
-Wheels