Hello all, Mad Dashiell here and thanks for joining me today. All aboard the dilapidated comic ferry were casting off to GHOST ISLAND.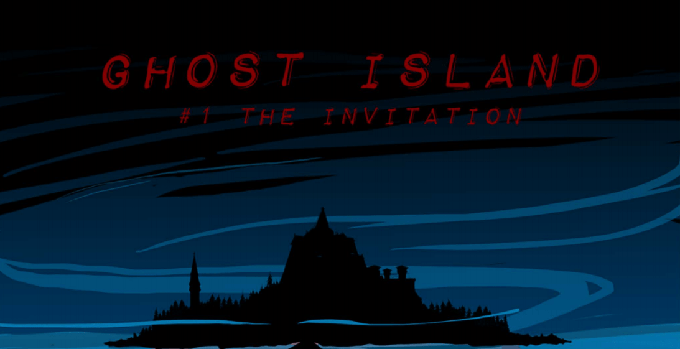 If you have a spare second or some spare change perhaps consider taking a moment to check out Liverpool's new AfterLight Comics and their current project on Kickstarter. GHOST ISLAND is an upcoming supernatural horror Graphic Novel series, think Jurassic Park but with Ghosts! Their goal has been nearly met already, Link Here-

I had a second to chat with Joseph Oliveira the Writer/Editor of Ghost Island, Founder of AfterLight Comics and ask him a little about the project--

Mad Dashiell: How long have you been in the comic business Joseph?

Joseph Oliveira of AfterLight Comics: I wrote my first comic and had it published in late 2016, this was to be Ghost Island #1 and then AfterLight Comics was established by myself 8 months ago now as Independent Horror Comic Publishing House here in Liverpool, England.

MD: Congratulations and best of luck, so without any spoilers of course, take us to Ghost Island. What can you tell us about this project?

JO: Ghost Island is a 5 issue black & white supernatural horror comic series. "Dubbed as Jurassic Park but with Ghosts" On a remote island a wealthy entrepreneur has secretly created a theme park full of imprisoned ghosts he has collected over time. Before opening the attraction to the public he enlists the help of a small group of people to assist him. One of them being Josh Evans a troubled psychic with a dark past. Whilst he battles with accusations for the disappearance of his wife, Josh is scheduled the task of entering the spirit world & exploring some of the evil minds of the ghosts that lie within the island, but at what cost.

MD: Good stuff, as an avid horror comic reader for ages now I gotta say, sounds fun. One more question, can you tell us about any other AfterLight Comics projects on the horizon?

JO: Following on from the Kickstarter success of Monster Comic Anthology "Folktales Of The Cryptids" [ a collection of 4 short horror tales each centered around a Cryptid legend] earlier this year. We are launching a brand new full-color comic series centered around the infamous cryptid The Wendigo! Wendigo Wood #1 will be hitting Kickstarter in late June 2018!

MD: Exciting news we will watch your progress with great enthusiasm and I wish ya best of Luck, thanks for answering a few questions at AICN.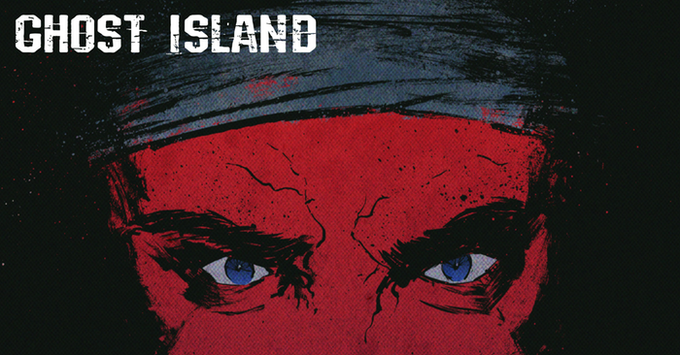 -- The artwork for Ghost Island looks packed to the brim with an emotional intensity with heavy use of shadows at a glance and the story sounds like it has an intriguing potential. I would like to remind readers that if you have a comic project on Kickstarter then shoot me a link on Twitter. Thanks for joining me today, until next time comic fans this is Mad Dashiell signing off now.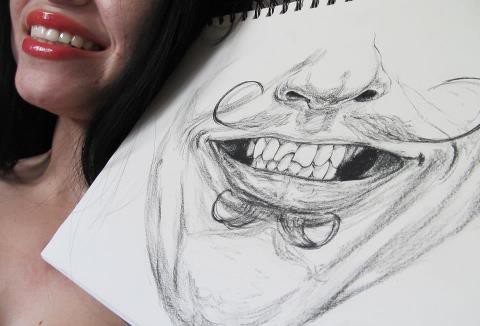 Art Credit: Dulce Brassea