Hello all, Mad Dashiell here and thank you for joining me. Now, saddle up and get ready to meet the MacIvey Family!

When you think about Cowboys and Indians, cattle rustlers and frontier pioneers you usually picture the backdrop of the Wild West. Visions of sprawling deserts, ghost towns and rocky mesas like those in states like Arizona. You don't expect the palm tree laden beaches and alligator-infested swamps of Florida. But, in the 19th century, the most popular vacation destination state in the U.S. had its own share of rough riding adventurers, chasing the American dream of freedom and prosperity. The novel A Land Remembered captures that pivotal time in Florida's history.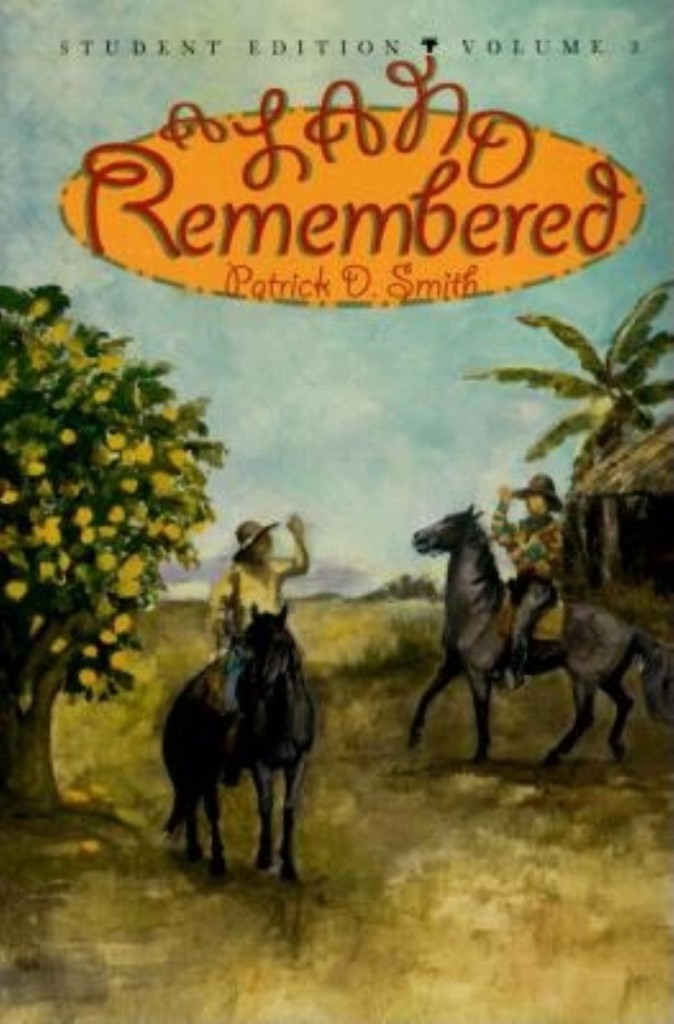 A Land Remembered: A Graphic Novel is adapted from the Pulitzer Prize-nominated book of the same name by Patrick Smith, originally published by Pineapple Press in 1984. The original book was an instant success, and still serves as both a learning tool for students of all ages across the state, as well as an introduction to anyone who wishes to learn a little more about the state's humble beginnings before theme parks and retirement facilities became the norm.

The story centers around the MacIvey family, settlers struggling to carve out a place for themselves in "The Land of Flowers". The story is spread out across three generations of the family, over the span of 100 years. During that time, the MacIvey's experience everything from the horrors of the Civil War to battling cattle rustlers, coexisting alongside Seminole Indians and surviving devastating hurricanes. It's a cowboy western, turned upside down and set as far South as you can get in the good ole US of A.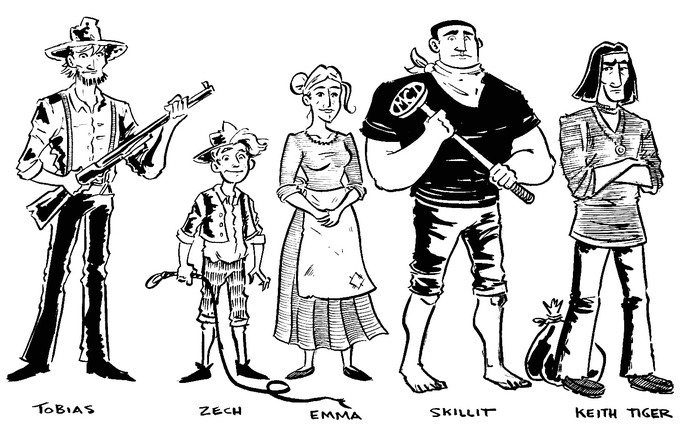 With Tobias, he struggles not just in looking after his family but also with whether or not dragging his family out into the wilds of Florida was the right thing.

Zech, captivates the sense of awe and wonder of the MacIvey family, as most children do. For Zech, everything is an adventure and even in the toughest of times he puts on a good smile and maintains a happy spirit.

Emma is patient in her wisdom. Her demeanor throughout the book is calm, cool and collected, but who also worries for the happiness of those around her. She's willing to sacrifice her own happiness and contentment if it means that Tobias and Zech thrive.

Skillit is, of course, the spirit of hope in the story. At the beginning of the book, Skillit is skittish, wary and bashful. As an ex-slave, he doesn't consider himself deserving of anything, so he's genuinely shocked and awed by the good fortune he's had in meeting the MacIvey Family.

Keith Tiger, the Seminole friend to the MacIvey Clan, is a precursor of the terrible things to come. Keith Tiger's people are on the verge of annihilation, as they are pushed further south with no land to call their own, forced to watch white men tear a path to the bottom of the Florida coast. Yet, despite all the loss and all the sorrow he's suffered, he remains a resounding figure of friendship and good nature, and a steadfast observer of a land he once remembered.

On a deeper level, the story is about family, and about the inevitability of change and growth. The MacIveys are a tight-knit, but flawed family, with their own personal struggles set in an environment that is constantly changing, both in spite of them and because of them. The characters are varying, relatable and inclusive, and provide strong representations for people across cultures and backgrounds, not something often portrayed in cowboy stories.

The novel is adapted by Andre R. Frattino, who is no stranger to Florida fiction. His previous works include his original graphic novels, The Reaper of St. George Street, Lost Souls of Savannah and The Vampirate of Matanzas Inlet, all set in Florida, Andre's home state. A Land Remembered: A Graphic Novel became a project of passion for Andre, who pitched the adaptation to the publisher back in 2016. To date, this marks Andre's largest book, clocking in at nearly 300 pages of hand-drawn illustrated pages.

His other most recent work, Simon Says: Nazi Hunter was successfully Kickstarted back in February of 2017 and was just picked up for official publication sometime in 2019 as a full-fledged graphic novel. Andre serves as the writer for Simon Says with Jesse Lee doing the illustrations.

A Land Remembered: A Graphic Novel is an all-ages read but doesn't stray far from the source material. Andre's mission was to continue the generational theme of the book, providing a graphic novel for both older fans of the original source material (who may never have picked up a comic), as well as those younger (yet more seasoned) comic book fans.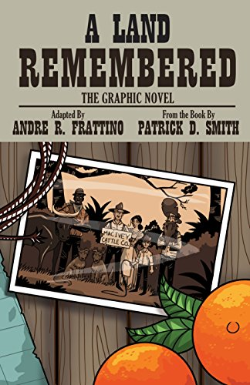 -The book is available for pre-order on Amazon, release date May 1, 2018.

-If your working on a Kickstarter comic project hit me up on Twitter. Thanks for joining me today, Mad Dashiell signing off.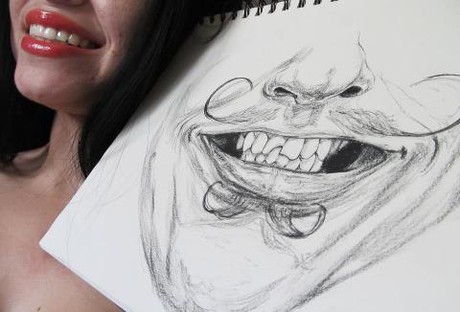 Art Credit: Dulce Brassea