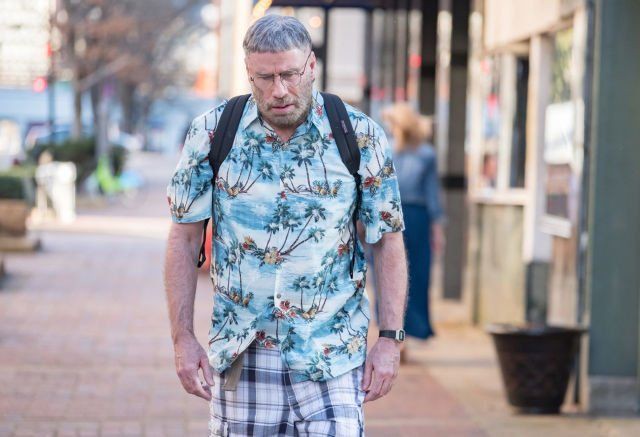 Hello all, Mad Dashiell here and I'm surprised you even joined me here today. But this is one of those stories that so many elements seem odd that we might at least end up having something interesting on our hands after all is said and done. Limp Bizkit frontman Fred Durst has started work on his upcoming action thriller Moose. My first thought after that was, "That dude directs now!!" but after checking his IMDB(Went the extra step for you guys) He has actually made a couple films already. Durst broke out of his directing music video shorts mold in 2008 when he directed THE EDUCATION ODF CHARLIE BANKS starring Jesse Eisenberg and again in 2008 for THE LONGSHOTS with Ice Cube.
MOOSE is based on real events from Durst's own life(Write what you know!), the screenplay was written by the Durst with Dave Bekerman. The king of career reinvigoration himself John Travolta steps into the shabby Hawaiian short of an obsessive stalker. Travolta plays a deranged movie fan obsessed and completely fixated on his favorite celebrity, an action star played by Devon Sawa. Soon Travolta's character, known simply as Moose starts to rip the actor's life apart.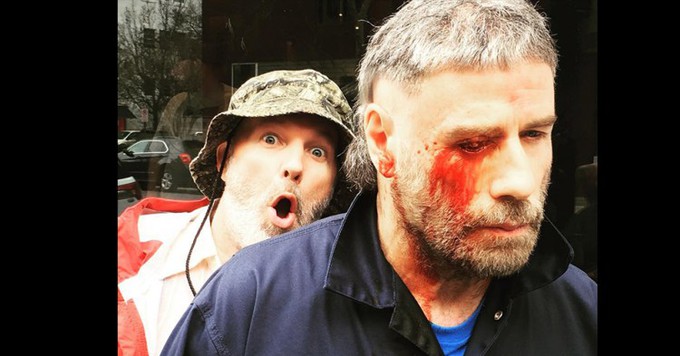 Travolta seems to be enjoying getting into his character as a demanding stalker, he has dressed down for success and found an interesting character for us with his Hawaiian shirt and gray Moe Howard bowl cut hairpiece combo. For his part as Moose, Travolta has been highly vocal about his performance and working with the Durst.--
"Maybe my favorite experience I've had. [Durst is] so generous, and such an artist and he allowed me to create a character that no one else would allow, I mean, it's really a wild character and I felt very free to do that." Travolta said to TMZ cameramen.
The same cameraman then asked if Durst gave Travolta a lot of leeway and Travolta clarified: "A lot of leeway. I had great ideas and he had already edited this film in his imagination, so he knows how he's going to put it together, so he knew how to let me free within a boundary."
It's unclear when Moose will be released, but one thing we can rest assured knowing full well is that the Durster will keep rolling rolling rolling! Thanks for joining me.
--Mad Dashiell signing off.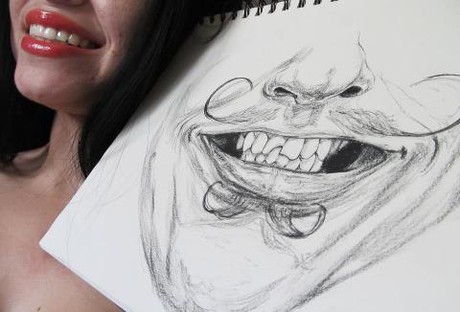 Art Credit:
Dulce Brassea